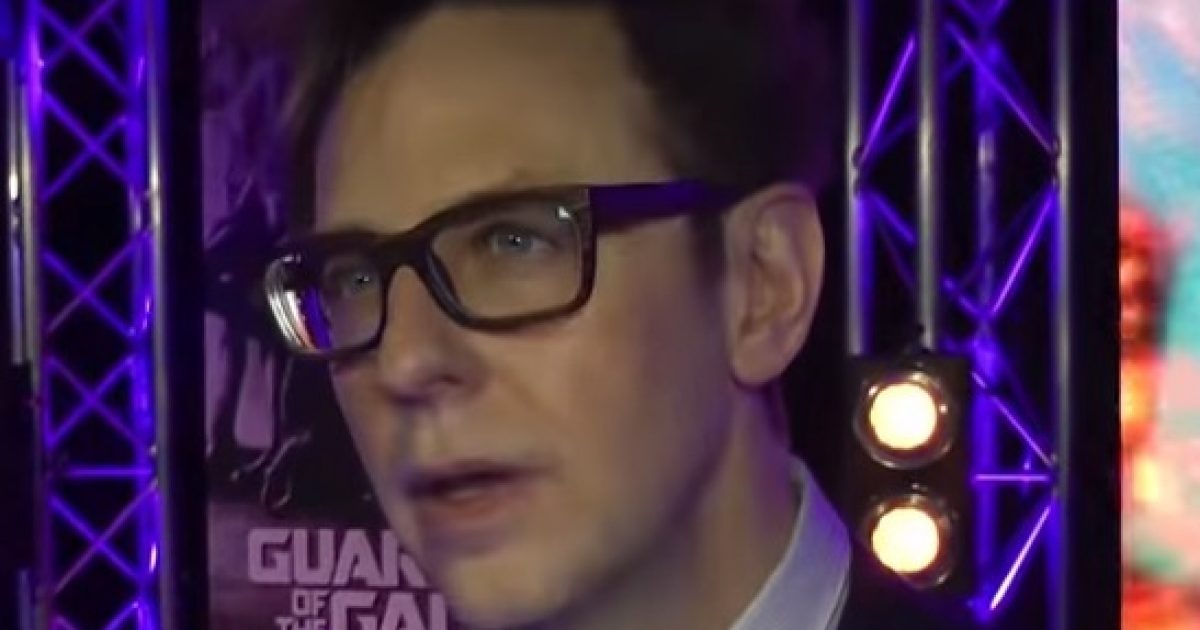 [VIDEO] James Gunn, the former director of 'Guardians of the Galaxy,' lost his director gig due to some of his old, vile, disgusting tweets that were discovered. You can consider this a sensitivity warning as the subject in this article is for mature audiences and is about some disgusting things said about children. To be clear, these attitudes toward what can only be called smut, are not for polite society. You can read this, but you have been warned.

As Written and Reported By John Nolte for Breitbart: 
Watching the establishment media rush to the defense of disgraced Guardians of the Galaxy director James Gunn, is a disgusting and amoral wonder to behold.
Trending: World Wide Web Founder Worried About the Growing Power Wielded by Google and Facebook
After most of the establishment media spent nearly 24 hours all but ignoring the biggest story in the entertainment world since the detonation of #MeToo, it was only after the Walt Disney Company fired Gunn on Friday afternoon that the media bothered to report a bombshell they hoped their non-reporting would keep from exploding.
take our poll - story continues below
Should Congress Remove Biden from Office?
Completing this poll grants you access to Great American Republic updates free of charge. You may opt out at anytime. You also agree to this site's Privacy Policy and Terms of Use.
Even so, the reporting is not accurate. It is partisan and dishonest spin. Gunn's unbelievably sleazy and disturbing history of fantasizing about and belittling child rape has been spun into an unjust firing because mean ole' conservatives and "white supremacists" dug up a bunch of "old" and merely "offensive tweets" that merely contained "tasteless" jokes.
Because if you hate President Donald Trump, the American media will literally let you get away with anything.
Why don't we begin by accepting this false "old tweets" premise, which I will dismantle afterwards…
As I have expressed countless times, nothing would make me happier than to live in a world where dumb jokes, stupid comments, tasteless humor, moments of weakness, and legitimate mistakes, both big and small, could be forgiven for those expressing true…
KEEP READING THERE IS WAY MORE AT THE LINK BELOW:
Nolte: Fired 'Guardians of the Galaxy' Director James Gunn Has Bigger Problems than 'Old Tweets'