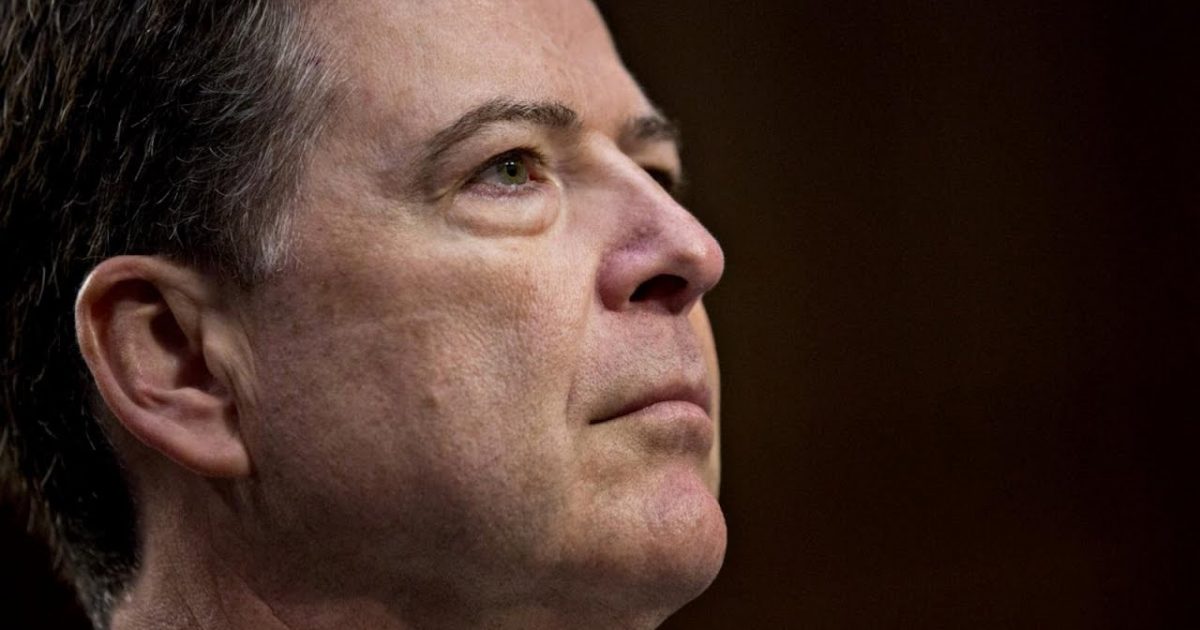 James Comey arrived in Ireland just to make a donkey's butt of himself complaining about the United States of America. This is the former Director of the FBI who just wrote a book about himself bragging what a patriot he has been protecting Truth, Justice and The American Way. His complaints were about the President and the treatment of illegal immigrants along the border. I guess he was not privy to the actions of the 8 long years of Obama policy along the border. 
As Written and Reported By Bradford Betz for Fox News:
During a visit to Ireland, fired FBI Director James Comey said Friday that he was so ashamed of current U.S. immigration policies that he considered telling Irish customs officials that he was Canadian when he arrived.
James Comey: 'I am disgusted, I am horrified, I am embarrassed, I'm ashamed' https://t.co/CG0hGgdofk

— Irish Times World (@IrishTimesWorld) June 22, 2018
Trending: Did Hillary Clinton just joke that all Blacks look alike? (Video)
Comey made the remark during a public interview in Dublin, the Irish Times reported.
"I am ashamed of the way my country has acted with respect of those children. I am disgusted, I am horrified, I am embarrassed, I'm ashamed," he said.
Comey, who is on a promotional tour for his book, "A Higher Loyalty," arrived in Ireland with his wife this week.
"My wife and I were joking, not really joking; we wanted to tell the people on the customs line coming here that we were Canadian. And we were joking but it's funny because it reveals a truth: I'm ashamed," he said.
Comey blamed the U.S.-Mexico border crisis — in which scores of children were separated from their parents until President Donald Trump issued an executive order changing the policy — on political and economic conditions in Central America……
take our poll - story continues below
Should Congress Remove Biden from Office?
Completing this poll grants you access to Great American Republic updates free of charge. You may opt out at anytime. You also agree to this site's Privacy Policy and Terms of Use.
KEEP READING THE REST OF THE STORY BY CLICKING THE LINK BELOW:
'Ashamed' Comey weighs calling himself Canadian, rips Trump border actions during Ireland visit | Fox News