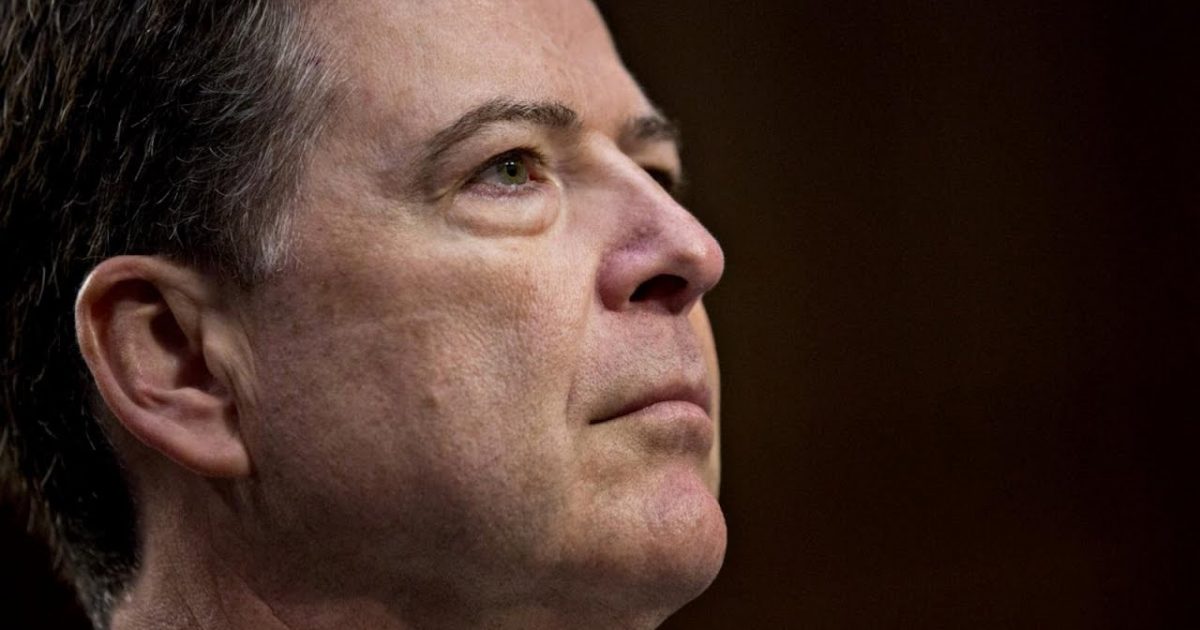 President Trump is doing an amazing job given all the Deep State players he has working against him.
If it's not Mueller it's Comey, it's an Adult "Star", it's the alt-left wishing to bring back the red scare solely because it's Donald Trump. But sometimes, and I believe by design, one of these lunatics fall for a seemingly well-placed trap.
But with Comey coming out in support of the Left and the blue wave, he shows his hand… and his hand is a full house of bias.
Trending: Kanye West: 'I Am Running for President of the United States'
As Written and Reported By W. James Antle III for the Washington Examiner:
take our poll - story continues below
Should Congress Remove Biden from Office?
Completing this poll grants you access to Great American Republic updates free of charge. You may opt out at anytime. You also agree to this site's Privacy Policy and Terms of Use.
If President Trump was colluding with or compromised by Russian President Vladimir Putin, how would his behavior be any different?
So it has been asked countless times, phrased in various ways, since Helsinki. Trump deserves the lumps he has taken for his supine press conference performance and weak subsequent clarification, but he is not the only one whose conduct raises questions.
If recent former heads of the FBI and CIA were partisan opponents of Trump abetting or even inciting a "deep state" revolt against the president of the United States, how would they behave any differently?
Fired former FBI Director James Comey literally became a partisan opponent of Trump when he endorsed a Democratic takeover of Congress Tuesday night.
Judging the Republican Congress incapable of checking the president, Comey took to Twitter to proclaim, "All who believe in this country's values must vote for Democrats this fall. Policy differences don't matter right now. History has its eyes on us."
This use of the ballot box to rebuke Trump is mild compared to former CIA Director John Brennan's implicit call for impeachment. Brennan tweeted — do important national figures…..
WAIT! THERE IS MORE HERE. KEEP READING AT THE LINK BELOW:
James Comey's cheerleading for Democrats plays into Trump's hands