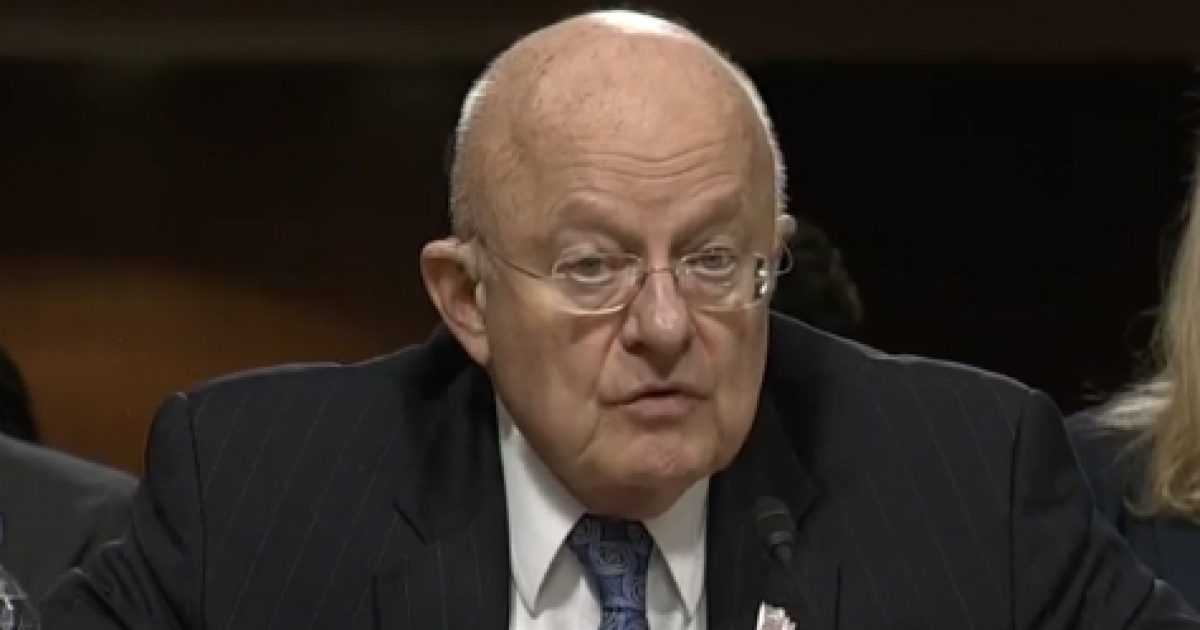 Former Director of National Intelligence James Clapper is duty bound to attack President Donald Trump? Since when did he get anointed to decide who the President of the United States should or should not be. This is a serious problem with the swamp and its shadow government. They have devolved into a self-styled elitist group of people who think that they and only they have the answers as to the future of this nation. You can read more about James Clapper's rants against the President in this article. Read on, please.
As Written and Reported By Aaron Klein for Breitbart: 
NEW YORK — Amid reports that President Trump is exploring the possibility of removing security clearances from former top Obama administration officials, it may be instructive to take a closer look at former Director of National Intelligence James Clapper's recently released book.
Trending: World Wide Web Founder Worried About the Growing Power Wielded by Google and Facebook
Inside the work, titled "Facts and Fears," Clapper reveals that he feels it is his "duty" to speak out publicly against Trump by writing the book and doing television appearances, especially on CNN where he is a contributor.  Clapper lists a litany of anti-Trump charges, and repeatedly makes clear that his public appearances are aimed at countering Trump's presidency.
take our poll - story continues below
Should Congress Remove Biden from Office?
Completing this poll grants you access to Great American Republic updates free of charge. You may opt out at anytime. You also agree to this site's Privacy Policy and Terms of Use.
Explaining why he decided to make public pronouncements against Trump after leaving the Obama administration, Clapper writes that "speaking critically of our current president is counter-instinctive and difficult for me to do, but I feel it is my duty."
He continued with an anti-Trump tirade, saying, "We have elected someone as president of the United States whose first instincts are to twist and distort truth to his advantage, to generate financial benefit to himself and his family, and, in so…….
WAIT! THERE IS WAY MORE. KEEP READING AT THE LINK BELOW:
James Clapper: 'It Is My Duty' to Attack Trump as TV Pundit | Breitbart