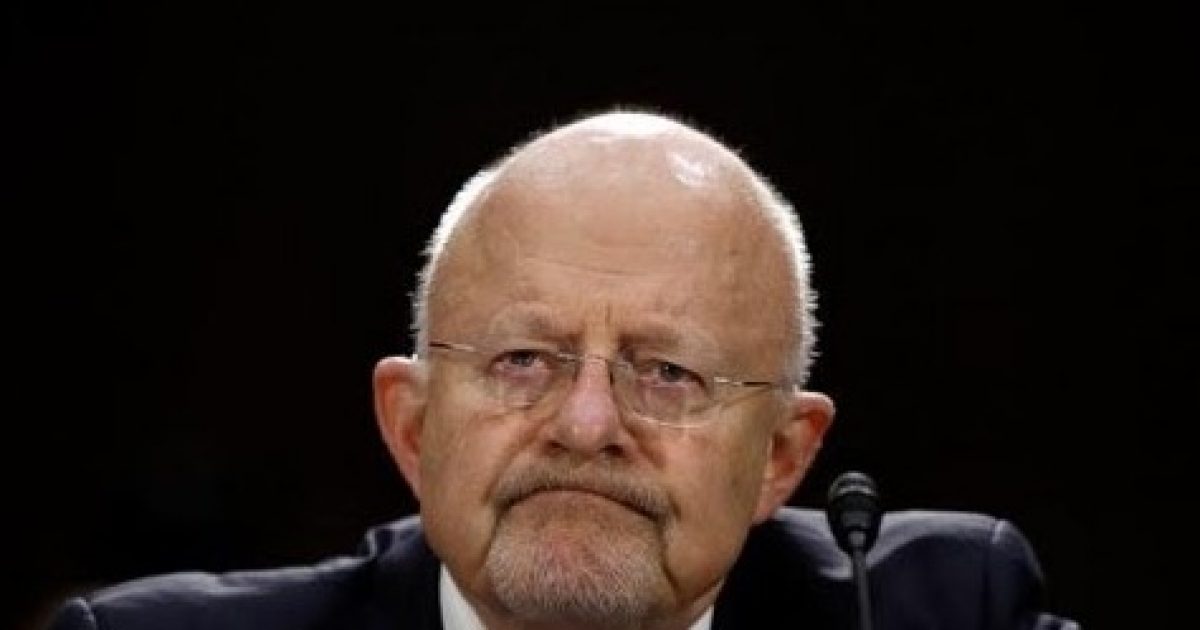 [VIDEO] Leave it to a progressive leftist to come up with a term like "benign information gathering" to rename the art of spying. Former Director of National Intelligence James Clapper coined this phrase to deflect from the actual fact of spying on the Trump campaign. May no mistake about it, there could be nothing "benign" about the Obama administration looking into the workings of the Republican campaign. If you believe Mr. Clapper, then it was the Russians that were being spied upon, not the aides to Donald Trump. If that was the case, why were these people trying to assist by trying to entrap those aides?
As Written and Reported By Tyler Durden for Zero Hedge:
Trending: Did Hillary Clinton just joke that all Blacks look alike? (Video)
"I mean this is George Orwell — up is down, black is white, peace is war. That's exactly what I didn't say."
take our poll - story continues below
Should Congress Remove Biden from Office?
Completing this poll grants you access to Great American Republic updates free of charge. You may opt out at anytime. You also agree to this site's Privacy Policy and Terms of Use.
Backpedaling intensifies…
Former Director of National Intelligence James Clapper – who much like former FBI Director James Comey is peddling a book right now, accused President Trump of twisting his words after a bizarre interview on The View on Tuesday.
When Clapper was asked if the FBI was spying on the Trump campaign, he replied "They were spying on – a term I don't particularly like, but on what the Russians were doing." (By sending a spy to perform espionage on several members of the Trump campaign)
Collage of Clapper on TV today

Any body language experts want to weigh in? pic.twitter.com/iAECryTCBL

— Jack Posobiec???????? (@JackPosobiec) May 23, 2018
In response to Clapper's statement, President Trump tweeted: "Clapper has now admitted that there was Spying in my campaign. Large dollars were paid to the Spy, far beyond normal. Starting to look like one of the biggest political scandals in U.S. history. SPYGATE – a terrible thing!….
KEEP READING THERE IS WAY MORE HERE:
Clapper: The FBI Wasn't Spying On Trump, It Was "Benign Information Gathering" | Zero Hedge