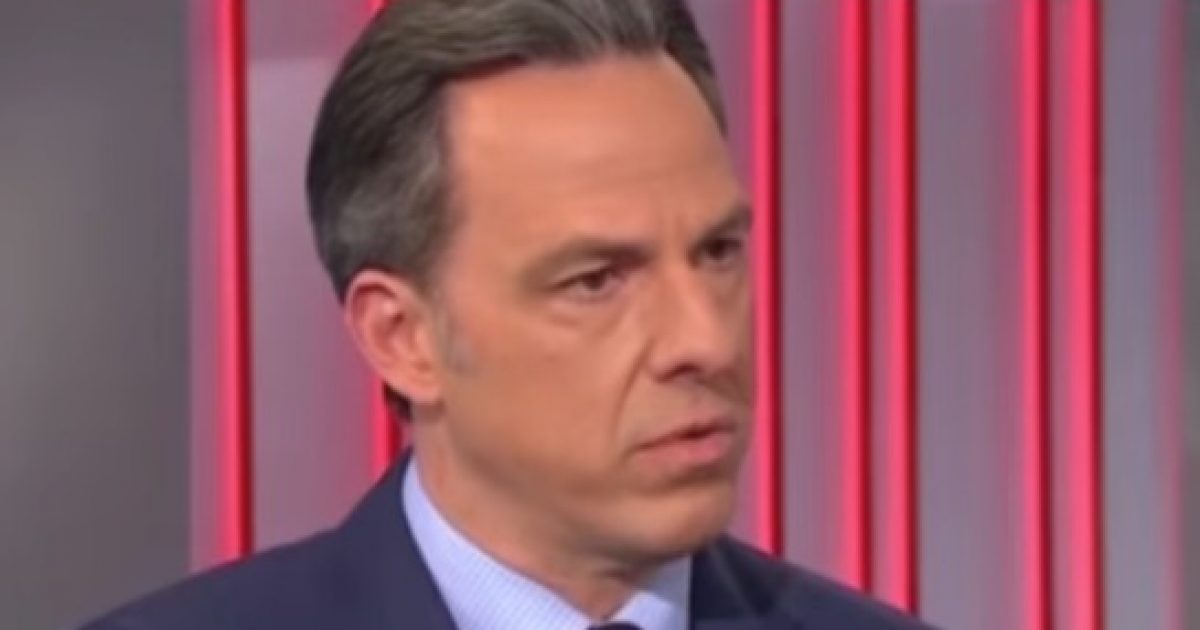 CNN's Chief Washington Correspondent and network anchor Jake Tapper seemed to have a little meltdown over the President's choices for sharing his table with. The people that the President chose do not meet the elite standards that Tapper thinks that they should. Look who was coming to dinner with the President and see if they are ones that you would invite.
As Written and Reported By Monica Showalter for the American Thinker:
What's gotten into Jake Tapper? The formerly fine journalist, since turned swamp thing has spewed out a doozy of a criticism for President Trump over his dinner guests on Twitter:
So you're the president of the United States of America. You can dine with literally anyone you want to. Titans of industry. Geniuses of the arts. Tech wizards changing everything. World leaders and humanitarian saints. https://t.co/XIXzheba6Y

Trending: Damning New Evidence "Appears"

— Jake Tapper (@jaketapper) March 10, 2018
take our poll - story continues below
Should Congress Remove Biden from Office?
Completing this poll grants you access to Great American Republic updates free of charge. You may opt out at anytime. You also agree to this site's Privacy Policy and Terms of Use.

Cripes, what a thing to criticize him on. I hadn't seen this until now, as a result of  Mike Allen, writing in Axios, who seems to approve as a leading member of the swamp speaking for the swamp sensibility, and adds that Trump dines with guys like boxing promoter Don King, too, (clutching his pearls).
As President Trump increasingly tunes out formal advisers, there's a growing list of misfits and hangers-on that he just can't seem to quit — and whose advice he seems to welcome and even adopt.
Why it matters: Trump is successfully resisting the West Wing bubble that tended to imprison his predecessors. But he fills his time and mind with colorful, marginal thinkers who reinforce his instincts rather than broadening his horizon — comfort food, rather than nutrition.
The WashPost reports on A1 today: "Trump began the past workweek cutting into steaks at the White House residence on Monday night with his political soldiers, including former advisers Corey Lewandowski and David Bossie, strategist Brad Parscale, and son-in-law and senior adviser Jared Kushner."
"He ended it dining on the gilded patio of his Mar-a-Lago estate with eccentric boxing promoter Don King, who said he vented to the president about the Stormy Daniels saga."
Last month, The Daily Beast reported a Trump dinner with Fox News host Jesse Watters and former White….
THERE IS MORE HERE KEEP READING:
Jake Tapper goes full jackass, mocking President Trump's choice of dinner guests