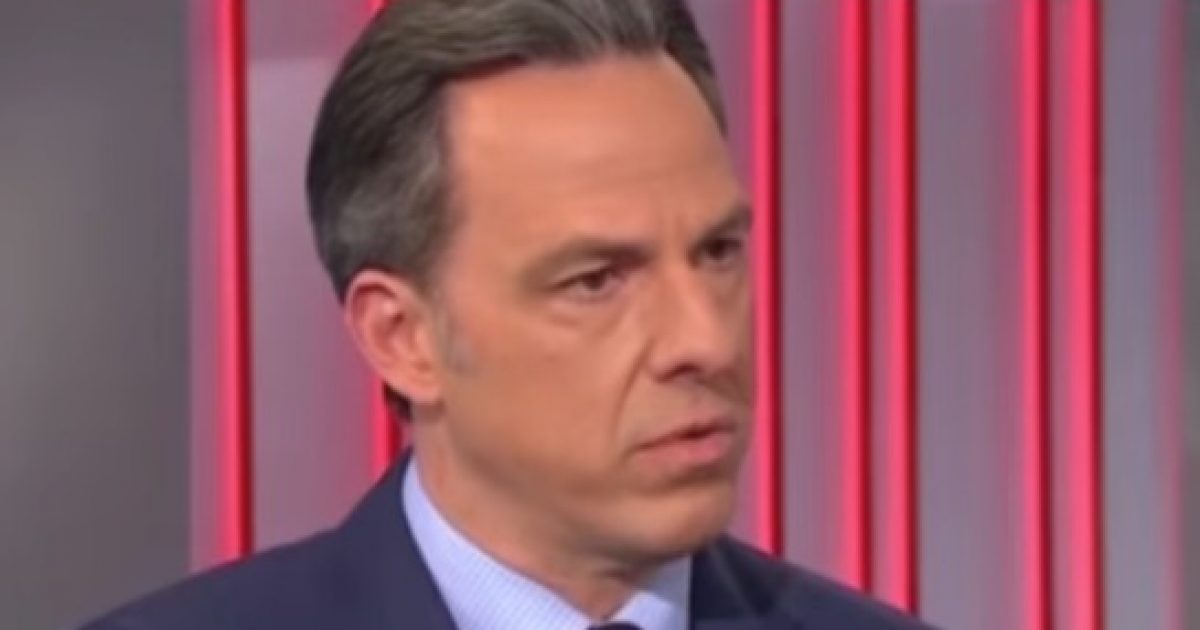 [VIDEO] There is a saying that even a blind pig in a forest will find an acorn every now and then. In this case, we can add CNN's Jake Tapper. Mr. Tapper has finally admitted that accusers of President Bill Clinton and his sexual misconduct were never given fair treatment. 
It was a startling admission from a loyal supporter of the Clintons and all liberal causes. It does not go with the narrative. there are even some who say that it is now inappropriate to even bring up Old Bill's deeds. You can watch the amazing video below. 

As Written By Frank Camp for the Daily Wire:
Trending: Did NBC Journalist Just Side With President Trump?
On Monday, CNN's Jake Tapper admitted that the women who accused former President Bill Clinton of sexual assault and harassment weren't treated the same as the women accusing Alabama Senate candidate Roy Moore:
take our poll - story continues below

Completing this poll grants you access to Great American Republic updates free of charge. You may opt out at anytime. You also agree to this site's Privacy Policy and Terms of Use.

You know something? And maybe it's the southern accent that reminds me of this, but I think we are, and we've seen some of this in the press. There was a story in The Atlantic called "Bill Clinton: A Reckoning." Chris Hayes said something the other day, and other people have. But the accusers of Bill Clinton back in the 90s were never given the credence, and treated with the same respect that these women are being treated.

And I think that there is something to be said about how society has evolved since then, but, in addition, it's hard not to look back at that period and think: "You know what? The media treated those women poorly."
THERE IS MORE HERE KEEP READING:
WATCH: CNN's Jake Tapper Admits Clinton Accusers Weren't Given The Same Respect As Moore Accusers | Daily Wire