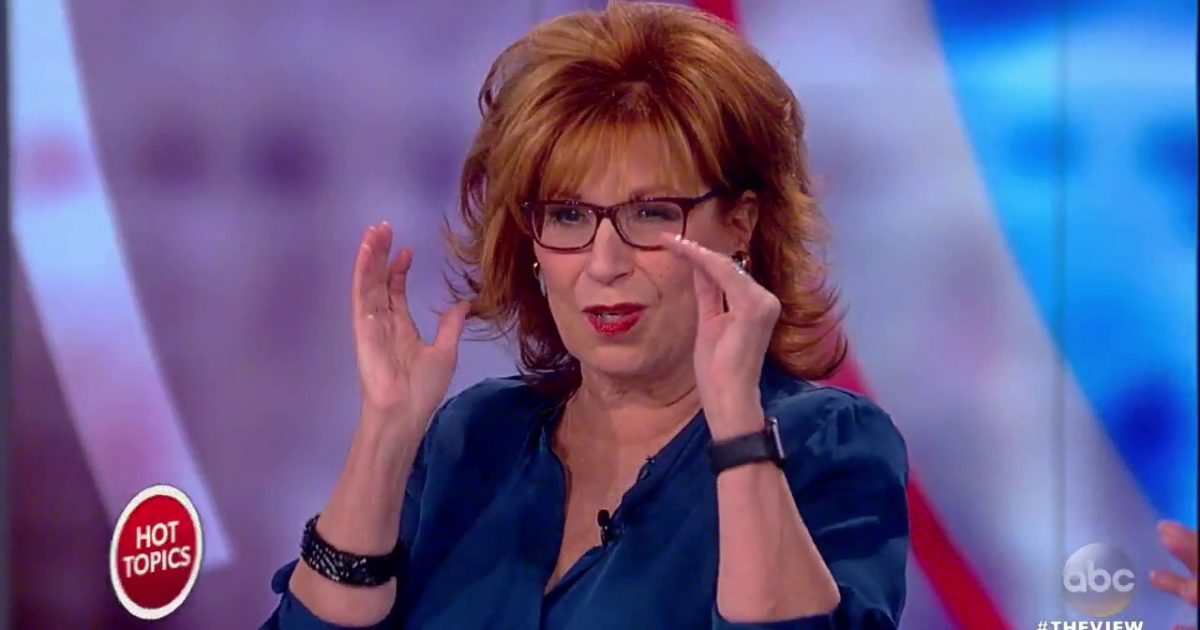 Was it just humor or was it serious when Jackie Mason said the Joy Behar 'Talks to the Devil'? There are some very good reasons to take it the Mr. Mason was semi-serious when he made the joke. Remember, Joy Behar was the one that insulted all Christians who talk to Jesus and listen to Jesus. She even accused the Vice President, Mike Pence, of being mentally ill if he talked to Jesus. It is typical of non-believers to reject the fact that they are not the center of the universe. 
As Written and Reported By Aaron Klein for Breitbart: 
NEW YORK — Legendary standup comic Jackie Mason weighed in on the ongoing controversy surrounding fellow comic Joy Behar's mocking of Vice President Mike Pence over his religious convictions, with Mason exclaiming that Behar is not only "vulgar" and "crude," but that she "talks to the devil."
"She is a different kind of a person," stated Mason.  "She doesn't believe in religion and she is a vulgar, crude person by nature."
Continued Mason: "I'll tell you what it really is. He (Pence) might talk to Jesus, but she talks to the devil.  Joy Behar, she has the talent of a crutch.  What a vulgar, crude person she is to make fun of a person who has legitimate religious convictions. Because she believes in nothing. That's why she talks to the devil."
Mason was speaking during his regular segment on this reporter's talk radio program, "Aaron Klein Investigative Radio," broadcast on New York's AM 970 The Answer and NewsTalk 990 AM.
The controversy started last week when "The View" co-host Behar stated of Pence: "It's one thing to talk to Jesus. It's another thing when Jesus talk to you. That's called mental illness, if I'm not correct. Hearing voices….
THERE IS WAY MORE HERE KEEP READING:
EXCLUSIVE – Jackie Mason: Joy Behar 'Talks to the Devil' | Breitbart