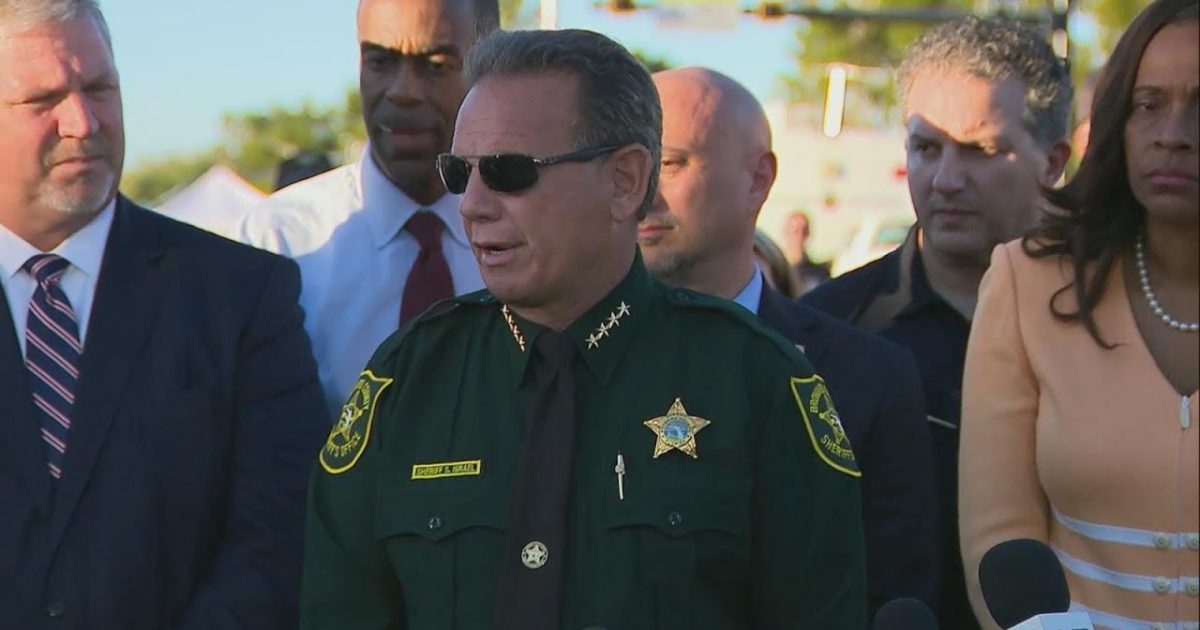 The Broward County Sheriff's Office is now under siege regarding the number of calls that it responded to at the home of the school shooter. Initial media reporting had the number to be 39 incidents over a span of years. Sheriff Scott Israel has stated that it was nowhere near the reported number. Even then, do you think that that was way too many to have left it alone? What about these newly reported numbers?
As Written and Reported By Chris Enloe for The Blaze:
The Broward County Sheriff's Department released a scathing statement Saturday denying a multitude of media reports that claimed his department had 39 interactions with the Florida school shooter prior to the massacre. They claimed the number was nearly half that.
Trending: World Wide Web Founder Worried About the Growing Power Wielded by Google and Facebook
Now, a new report suggests the number of interactions surpassed the original claim.
What's going on?
take our poll - story continues below
Should Congress Remove Biden from Office?
Completing this poll grants you access to Great American Republic updates free of charge. You may opt out at anytime. You also agree to this site's Privacy Policy and Terms of Use.
BuzzFeed obtained records that indicate Broward County sheriff officials interacted with the shooter or his family 45 times since 2008. Of those, 22 were calls to send deputies to the shooter's home. More from BuzzFeed:
Like many of the calls revealed by the Broward County Sheriff's Office, several of them involved domestic disturbance issues involving [the shooter], his brother Zachary, and their adoptive mother.

Most of the calls involved their adoptive parents reporting that Zachary had not come home after curfew, or that he'd left the house without telling them or despite their objections. Others appear to be calls from neighbors, including one who reported the two brothers were throwing water balloons.

Others are unclear who is being referring to, though the call was made by a parent at the same home, reporting that their 12-year-old son was throwing things and cursing at a computer.
BuzzFeed reported they obtained the records after they requested information related to the calls made to the shooter's…..
KEEP READING THERE IS WAY MORE HERE:
Report: Broward County Sheriff Office had many more interactions with shooter than they claim | TheBlaze