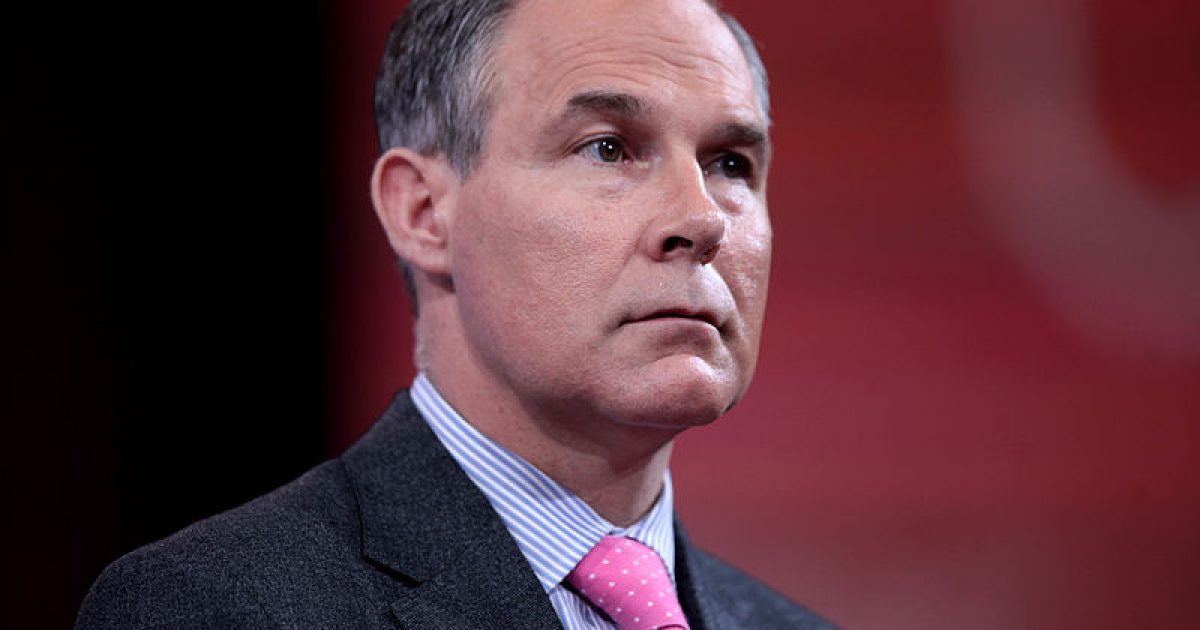 The Washington Post and The New York Times are empirical evidence why the Blue wave must be defeated in the mid-term elections. At the present time, there is a constant and ongoing effort by WaPo to 'get' the head of the Environmental Protection Agency, Scott Pruitt. Now they are even inquiring if it is possible to impeach Pruitt. Here is what they have been up to.
As Written and Reported By Jazz Shaw for Hot Air:
I can't imagine how difficult it must be these days to work at the Washington Post, the New York Times, or the host of other media outlets who have been desperately looking for a way to force EPA administrator Scott Pruitt out of office. It's not as if they haven't put in a yeoman's effort thus far, digging into every nook and cranny, trying to generate headlines about "scandals" on a nearly daily basis. First, there was ApartmentGate. That was followed by Hunting-For-New-ApartmentGate. Then there was Mattressgate and the infamous Chick-fil-A-FranchiseGate. And how could we possibly forget LunchGate?
To the media's tremendous frustration, none of these "scandals" seem to have overly bothered either the EPA chief or his boss, President Trump. Pruitt stubbornly remains in office, going about his job. (Yesterday he was at Omaha's Missouri River Wastewater Treatment Plant, working on WOTUS, water infrastructure and the Superfund program.) So what is the press corps supposed to do now?
WaPo writer Philip Bump thinks he's come up with a solution. He starts out by discussing the "constant drumbeat of questions about his ethical behavior" (without mentioning that the "drumbeat" in question is almost entirely coming from his newspaper). If they can't hound Pruitt into quitting or force the President to fire him, how about… impeachment? To probe that question, Bump calls upon government ethics Professor Kathleen Clark, who suggests that Pruitt's case could …….
KEEP READING THERE IS WAY MORE HERE:
Trending: World Wide Web Founder Worried About the Growing Power Wielded by Google and Facebook
WaPo writer ponders, can't we just impeach Scott Pruitt?
take our poll - story continues below
Should Congress Remove Biden from Office?
Completing this poll grants you access to Great American Republic updates free of charge. You may opt out at anytime. You also agree to this site's Privacy Policy and Terms of Use.