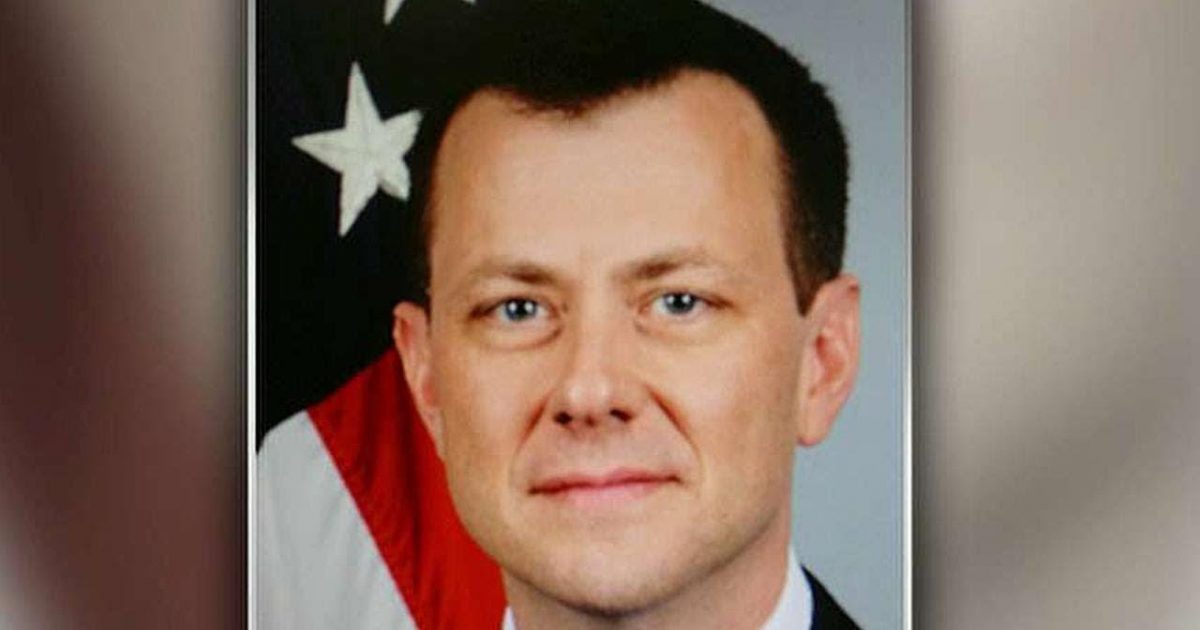 Peter Strzok has A LOT to answer for, there's no doubt about that. And when it boils down, it seems like we're only scratching the surface of the implications made by his text exchanges with his co-worker and "lover", Lisa Page. So it's high time he finally takes the stand and gives answers to the questions WE THE PEOPLE demand to know.
He actively, and seemingly worked hard, at trying to damper the Clinton investigation and Trump's run for the presidency that I can't imagine a path other than GUILTY that lies ahead of him. Here's hoping we have evidence to back up any of his claims or to call him out on any b.s. he may give.
As Written and Reported by Joshua Caplan for Breitbart:
The House Judiciary Committee has subpoenaed disgraced FBI agent Peter Strzok to publicly testify on the Hillary Clinton email probe and government surveillance of Trump campaign officials during the 2016 presidential election.
Peter Strzok was subpoenaed to testify in public on July 10 before a joint hearing convened by the House Judiciary and House Oversight and Government Reform Committees, chairman Bob Goodlatte (R-VA) announced on Tuesday.
Just Announced ????: Peter Strzok has been subpoenaed to testify publicly before a joint @HouseJudiciary & @GOPoversight hearing on Tuesday, July 10, at 10AM.

— Bob Goodlatte (@RepGoodlatte) July 3, 2018
Aitan Goelman, an attorney for Strzok, said Monday his client no longer wishes to testify publicly over fears that lawmakers are setting a "trap."
"Having sharpened their knives behind closed doors, the committee would now like to drag back Special Agent Strzok and have him testify in public — a request that we originally made and the committee denied," wrote Goelman. "What's being asked of Special Agent Strzok is to participate in what anyone can recognize as a trap…..
Trending: Damning New Evidence "Appears"
KEEP READING BY CLICKING THE LINK BELOW:
take our poll - story continues below
Should Congress Remove Biden from Office?
Completing this poll grants you access to Great American Republic updates free of charge. You may opt out at anytime. You also agree to this site's Privacy Policy and Terms of Use.
Congress Sets Date for FBI's Peter Strzok to Testify in Public