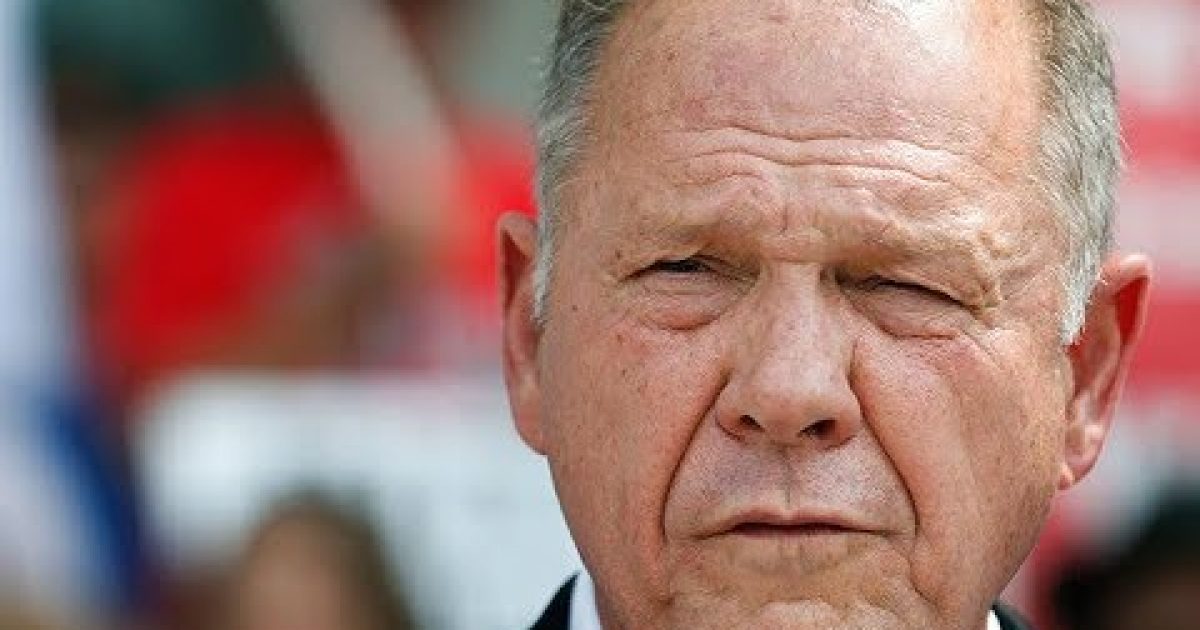 There is an old saying that "Figures Lie and Liars Figure" and that seems to be the case in this first FOX News poll of the Alabama Senate race. These first results that found Judge Roy Moore in a tie with Democrat Doug Jones were very startling. How could a State that was carried so strongly by Donald Trump be wavering toward a Blue Senator?
It did not take the Alabama Republican chairman Terry Lathan very long to see what was the issue with this poll. In polling, sampling is everything. In this case, these two polling companies took the cheap route to poll. Look who they called and you will see it as well. Wonder what a real poll will show? 
As Written By Jeff Poor for Breitbart: 
Trending: Pompeo Rips John Kerry and it was PURE GOLD [Video]
Tuesday, Fox News released the results of a poll it commissioned showing former Alabama Supreme Court Chief Justice Roy Moore, the Republican nominee for a special election to fill the U.S. Senate seat formerly held by Jeff Sessions, tied at 42 percent with Democratic nominee former Clinton U.S. Attorney Doug Jones.
take our poll - story continues below
Do you think the 2nd Amendment will be destroyed by the Biden Administration?
Completing this poll grants you access to Great American Republic updates free of charge. You may opt out at anytime. You also agree to this site's Privacy Policy and Terms of Use.
The poll was conducted October 14-16 in a joint effort by Democratic polling firm Anderson Robbins Research and Republican polling firm Shaw & Company Research by landline and cell phone with the interviews of a random sample of 801 Alabama registered voters.
The survey sample of "registered voters" instead of likely voters was a red flag for Alabama Republican chairman Terry Lathan, who called the poll "highly inaccurate" and "an extreme outlier."
"The recent Fox News poll on the U.S. Senate race is highly inaccurate as it only surveyed registered voters, not likely voters, and included too many cell phone responses-neither are representative of who will turn out on December 12," Lathan said to Breitbart News. "This poll is an extreme outlier and should be…..
KEEP READING, THERE IS MORE HERE:
AL GOP Chairman: Fox News Poll Showing Roy Moore Tied With Dem Challenger 'Highly Inaccurate,' 'Extreme Outlier' – Breitbart