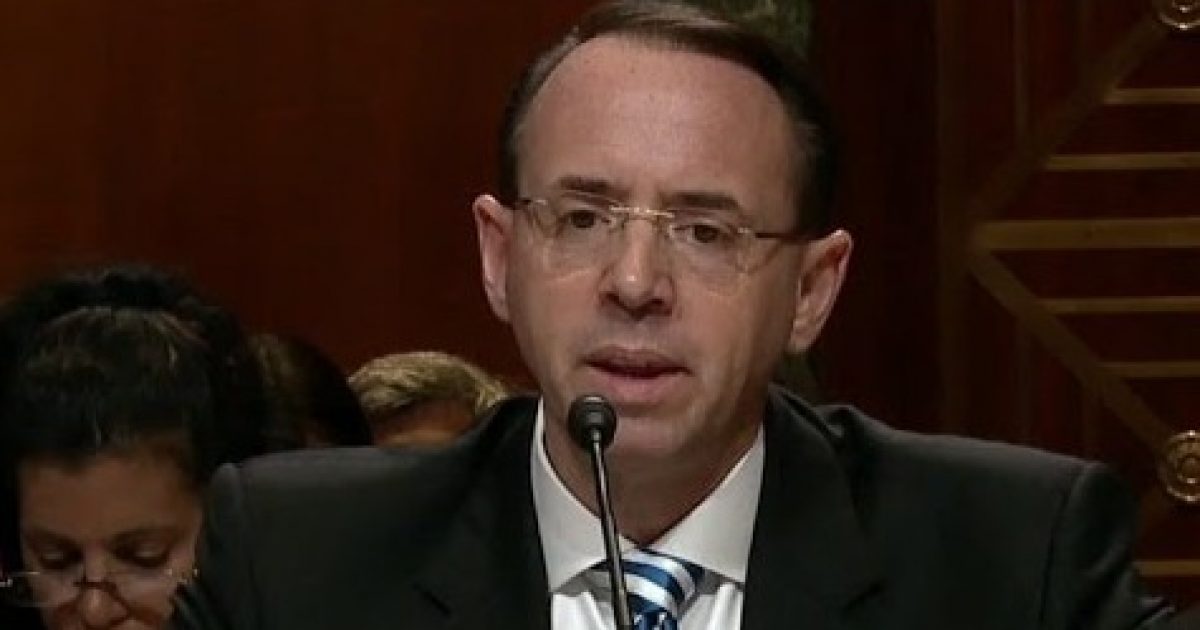 Is the Mueller search warrant about to get nuked because of a secret Rosenstein memo? If the Manafort defense team has its way, it will be challenged.
Unethical Mueller, in his court filing, admits that Rosenstein's order appointing him was intentionally vague. This violates the special counsel law that requires a specific statement of facts to be investigated. Rosenstein and Muller colluded to break the law and should resign

— Gregg Jarrett (@GreggJarrett) April 3, 2018
Trending: World Wide Web Founder Worried About the Growing Power Wielded by Google and Facebook
As Written and Reported By Rachel Stockman for Law and Crime:
Paul Manfort's legal team is fighting in court to get his indictment dismissed based on the legal theory that Mueller doesn't have authority to prosecute him in the first place.  They claim that Mueller's team overstepped the authority granted to him by indicting Manafort with crimes that were not directly related to Russian election meddling.
Late Monday evening, Mueller's team fired back with their own response. They pointed to the May 2017 appointment order which says that Mueller can investigate:
(i) any links and/or coordination between the Russian government and individuals associated with the campaign of President Donald Trump; and

(ii) any matters that arose or may arise directly from the investigation; and

(iii) any other matters within the scope of 28 C.F.R. § 600.4(a)
As we pointed out, the last part refers to a regulation that says, "The Special Counsel will be provided with a specific factual statement of the matter to be investigated." Mueller contends that he didn't skirt the regulation here because he did indeed receive a "specific factual statement of the matter to be investigated" from Deputy Attorney Rod Rosenstein. That Rosenstein memo (though heavily redacted) was revealed in a court filing on Monday.
The memo gives Mueller a more specific description of his authority and states that he can investigate Paul Manafort for any "crimes arising out of payments he received from the Ukrainian government before and during the tenure of President Viktor Yanukovych." And that's pretty much what Manafort was…..
take our poll - story continues below
Should Congress Remove Biden from Office?
Completing this poll grants you access to Great American Republic updates free of charge. You may opt out at anytime. You also agree to this site's Privacy Policy and Terms of Use.
KEEP READING THERE IS WAY MORE HERE:
Rosenstein's Secret Special Counsel Memo Was Written After the Feds Already Raided Manafort's House | Law & Crime