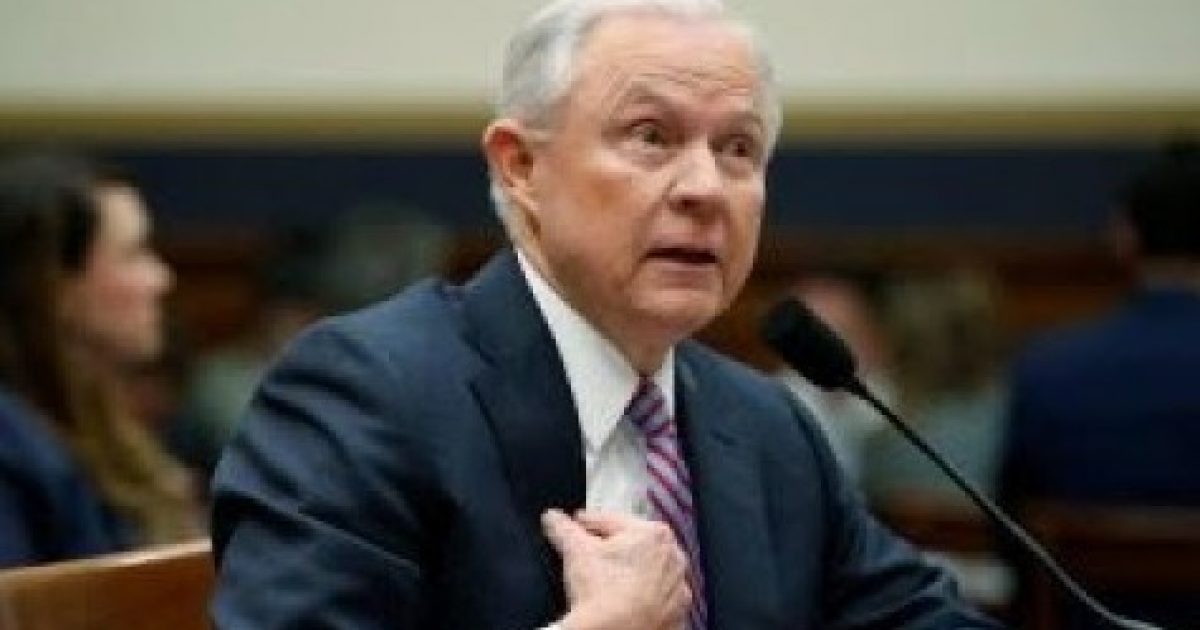 There has been a change in the mood in Congress regarding the President's ongoing displeasure with Attorney General Jeff Sessions. The President has been publicly critical of Mr. Sessions from the moment that he recused himself from the Russian collusion. Ever since that happened, the President has been saying things that management says just before it fires someone. How much longer will the Attorney General put up with those attacks from the President? Congressional GOP members seem to be warming up to the idea that maybe the AG should go, after all. Now it seems that it will just be a matter of time.
As Written and Reported By Jeff Rosales for CBN News:
For the past two weeks, President Donald Trump has been venting his anger over his attorney general, Jeff Sessions.
Trending: Senator Swoops In to 'Protect' Rod Rosenstein
Now, it appears senators on Capitol Hill are warming up to the idea that a change is necessary.
take our poll - story continues below
Do you think the 2nd Amendment will be destroyed by the Biden Administration?
Completing this poll grants you access to Great American Republic updates free of charge. You may opt out at anytime. You also agree to this site's Privacy Policy and Terms of Use.
On Thursday, President Trump made news when he told Bloomberg he won't be firing much-maligned Attorney General Jeff Sessions before the 2018 midterms.
"I just would love to have him do a great job," Trump said, before pointedly noting that he made no promises about Sessions' fate post November 6, 2018, which could mean that Sessions may be fired on or about Nov. 7.
Ever since Sessions recused himself from Robert Mueller's Russia investigation, President Trump has been an outspoken critic.
Just last week, the president said Sessions never took control of the Justice Department.
"While I am attorney general, the actions of the Department of Justice will not be improperly influenced by political considerations. I demand the highest standards, and where they are not met, I take action. However, no nation has a more talented, more ….
THERE IS WAY MORE AT THE LINK BELOW. KEEP READING:
Is the Drum Beating on Attorney General Jeff Sessions? | CBN News