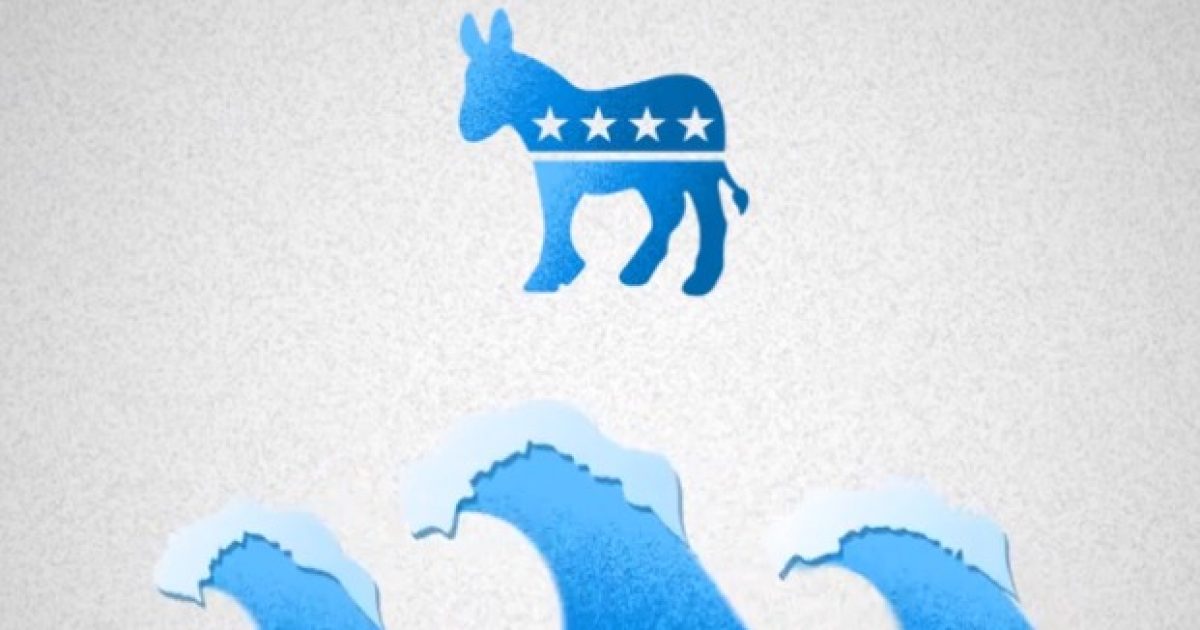 It may be too early to say that the Blue Wave is already becoming the Bitty Blue Ripple, but there are some indicators out there that are already causing concern for the Democratic Party. Early voting results are starting to come in, not the tabulation, but who is voting early. In many key States, the GOP turnout has been the heavier of the two. Just what does that mean? Read on, please.
As Written and Reported By John Sexton for Hot Air:
This looks like another sign that the highly-anticipated blue wave could disappoint next month if it arrives at all. NBC News has looked at early voting data (provided by a company called TargetSmart) in eight states and found that GOP-affiliated voters are outpacing Democratic voters in seven of those.
Trending: Judicial Watch Uncovers More Deception By Former AG Loretta Lynch

GOP-affiliated voters have surpassed Democratic-affiliated ones in early voting in Arizona, Florida, Georgia, Indiana, Montana, Tennessee and Texas, the data showed.

take our poll - story continues below

Should Congress Remove Biden from Office?

Completing this poll grants you access to Great American Republic updates free of charge. You may opt out at anytime. You also agree to this site's Privacy Policy and Terms of Use.

Only in Nevada have Democratic-affiliated voters exceeded Republican-affiliated voters so far in early voting, according to the data…

The latest data suggests robust enthusiasm among early Republican voters that could put a dent in Democratic hopes for a "blue wave" in next month's midterm elections.

Republicans typically dominate early voting by absentee ballots, while Democrats tend to have the advantage with in-person early voting. So, for example, the entire early voting picture in Florida, which has yet to begin in-person voting, is incomplete.
That last point is the key one. It's not just that the GOP is outpacing Dems in these states it's that early voting almost always favors Dems. The usual pattern is for Dems to run up a lead in early voting which the GOP has to overcome on election day. But that's not what we're seeing…..
WAIT THERE IS EVEN MORE, KEEP READING AT THE LINK BELOW:
Blue wave collapsing? Early voting shows GOP outpacing Dems in key states