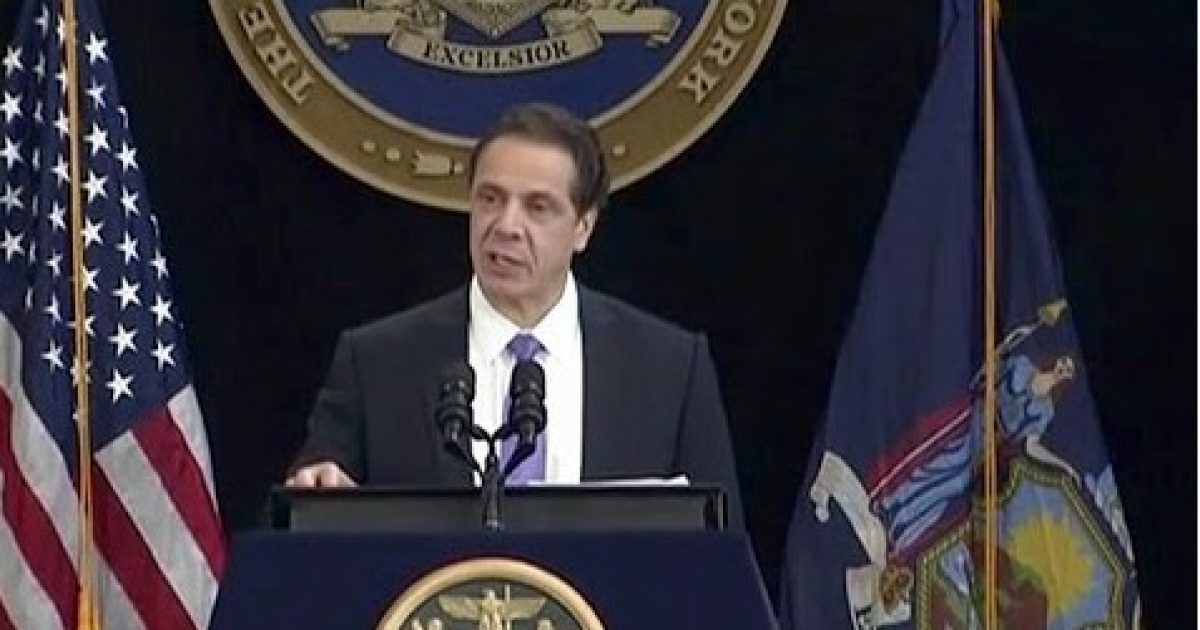 New York Governor Andrew Cuomo is in the hip pocket of the environmentalist movement. He is willing to focus on green energy at the expense and the health of the poorest and most vulnerable citizens of his State. That does not seem to bother him as he shutters electricity producing plants that do not follow his liberal and green agenda. A natural gas plant, not coal-fired, was denied a renewal of its license as well as a nuclear plant. Her is what the Governor has done to his people if he cares.
As Written and Reported By Chris White for the Daily Caller:
One of the nation's top energy lobbyists is arguing New York Democratic Gov. Andrew Cuomo's policies targeting nuclear energy and natural gas are hurting the poorest and most vulnerable people in the state.
Trending: Former Federal Prosecutor Says 'Rosenstein Deeply Involved in Effort to Try to Remove Trump From Office' (Video)
Cuomo's decision to deny the renewal of an air quality permit required for the operation of the natural gas-powered Competitive Power Ventures Power Plant unfairly targets New York's poorest communities, American Petroleum Institute (API) noted in a press statement Monday. The Democratic governor seeks to replace fossil fuels with green energy.
take our poll - story continues below
Completing this poll grants you access to Great American Republic updates free of charge. You may opt out at anytime. You also agree to this site's Privacy Policy and Terms of Use.
"Governor Cuomo has sided with environmental extremists over New York's most vulnerable: low-income families and seniors," API New York Executive Director Karen Moreau said in a press statement Monday. She was referring to the governor's decision to shutter Indian Point, a nuclear power plant Cuomo promised to close in 2017.
"Gov. Cuomo's actions to close Indian Point coupled with efforts to stifle new clean natural gas power generation are creating a manufactured, needless energy crisis throughout New York and the northeast that will harm residents in the region — disproportionately hurting low-income and elderly residents who rely upon affordable electricity to heat, cool, and power their homes," the group added.
KEEP READING THERE IS MORE AT THE LINK BELOW:
Energy Group Claims Andrew Cuomo's War Against Natural Gas Is Killing The Poor | The Daily Caller