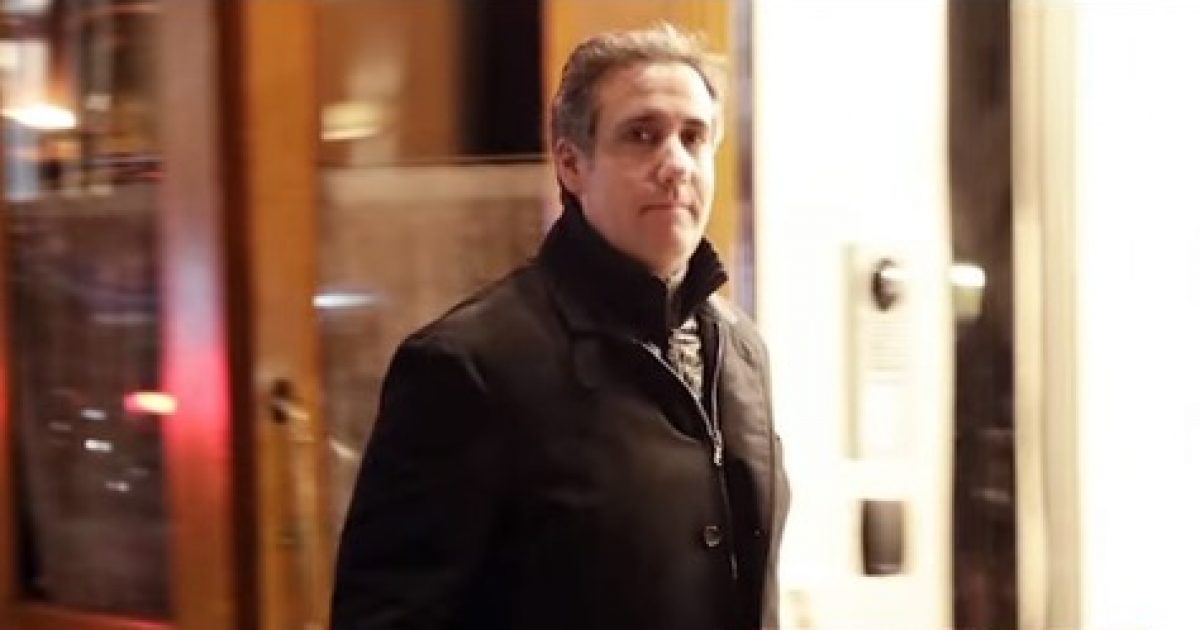 The strained relationship between President Donald Trump and Michael Cohen came under some new tension with this latest remark by Cohen's lawyer. In a flashback to a scene from A Few Good Men, lawyer Lanny Davis seems to imply that President Trump and Rudy Giuliani cannot handle the truth. Where did that come from and what are the implications? Read on for the rest of the story.
As Written and Reported By Allahpundit for Hot Air:
Uh oh.
Trending: Kanye West: 'I Am Running for President of the United States'
There's really only one news story in America today, but let me flag this for you while we wait for SCOTUS hints as a reminder that the Russiagate probe remains a 20-megaton political nuke that could go off over Washington at any moment. And — here's a fun thought for POTUS — Michael Cohen might have access to the detonator. From his new lawyer, longtime Clintonista Lanny Davis:
Did @rudygiuliani really say on Sunday shows that @michaelcohen212 should cooperate with prosecutors and tell the truth? Seriously? Is that Trump and Giuliani definition of "truth"? Trump/Giuliani next to the word "truth" = oxymoron. Stay tuned. #thetruthmatters

take our poll - story continues below

Should Congress Remove Biden from Office?

Completing this poll grants you access to Great American Republic updates free of charge. You may opt out at anytime. You also agree to this site's Privacy Policy and Terms of Use.

— Lanny Davis (@LannyDavis) July 9, 2018
"Stay tuned"?
Davis was reacting to Giuliani saying yesterday on one of the Sunday shows that he and Trump are A-OK, even enthusiastic, about Cohen cooperating with prosecutors since of course the president has nothing to hide. "As long as he tells the truth, we're home free," said Rudy to George Stephanopoulos. That was bad news for Cohen twice over. First, he's been dropping increasingly heavy hints lately that he'll have no choice but to cooperate with prosecutors if someone (hint, hint) doesn't pay for his legal defense, which the Trump family had been kind enough to contribute to — until recently. Giuliani telling him on television to go ahead and cooperate already is as clear a signal as one could want that Trump's not going to be that….
KEEP READING THE REST OF THE STORY BY CLICKING THE LINK BELOW:
Michael Cohen's lawyer to Trump and Giuliani: You won't like it if he tells the truth to prosecutors