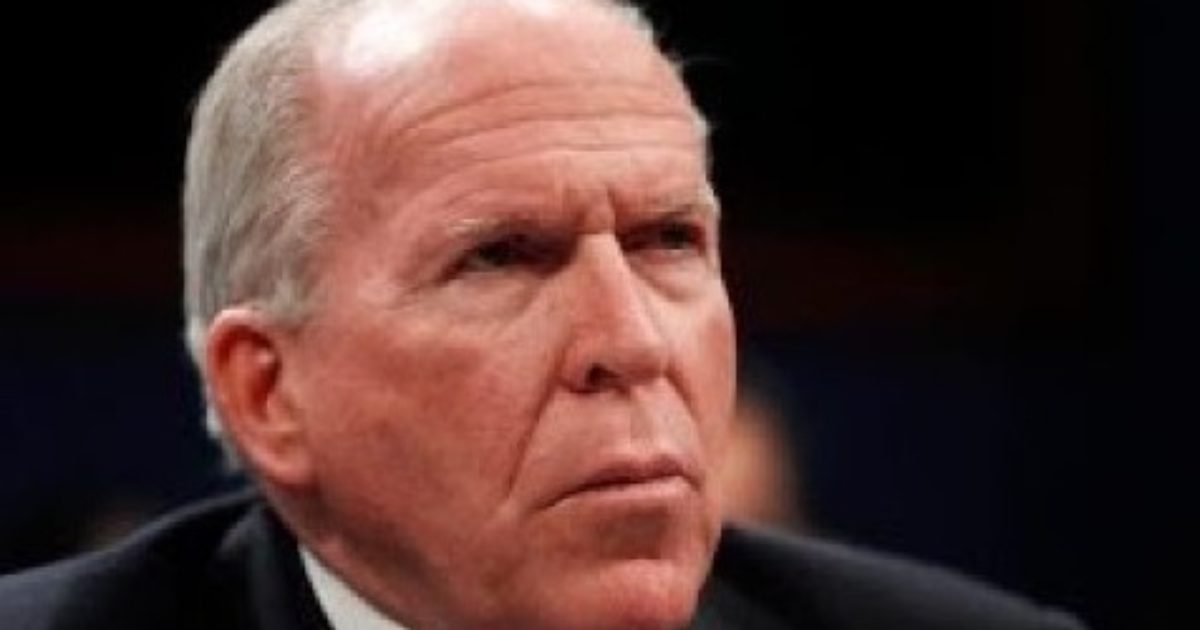 The fact that former CIA Director John Brennan is so highly aggressive against President Donald Trump says that he is diverting attention from something else. Brennan was the national security advisor for Barack Obama and parlayed that into Director of the CIA. People who know him say that he has always been a political hack. Sheriff David Clarks takes a closer look at what John Brennan is possibly up to in this excellent article. Please read to the end.
As Written by Sheriff David Clarke (Ret.) for Townhall:
President Trump was correct in pulling back the security clearance held by former CIA Director John Brennan. It should have happened under Barack Obama. Former CIA Director John Brennan has weaponized national security status and has uncharacteristically been on a mission trashing the Trump administration while defending the Obama administration and its meddling in the 2016 presidential campaign that included trying to place a spy inside the Trump campaign.
Trending: Lil' Marco Rushes to Defend Top Democrat Over Texts To Russian Oligarch's Lobbyist
I say uncharacteristically because most of his predecessors who left the position faded into anonymity rarely to be heard from again. In fact I had to go back and look up the last few people who held the position going back to 1981. They include William Casey, William Webster, Robert Gates, James Woolley, John Deutch, and George Tenet. Other than Robert Gates who went on to become Secretary of Defense in the George W. Bush administration, I am willing to wager that most people could not tell me what those men are doing today. That has been the pattern with former CIA directors. They serve and fade into obscurity. But not John Brennan.
take our poll - story continues below
Completing this poll grants you access to Great American Republic updates free of charge. You may opt out at anytime. You also agree to this site's Privacy Policy and Terms of Use.
John Brennan is working overtime using an anti-Trump agenda driven liberal media platform while claiming to be protecting the reputation and integrity of our intelligence agencies that have come under scrutiny since it has been exposed that they may…..
KEEP READING THERE IS MORE ON THIS STORY AT THE LINK BELOW: