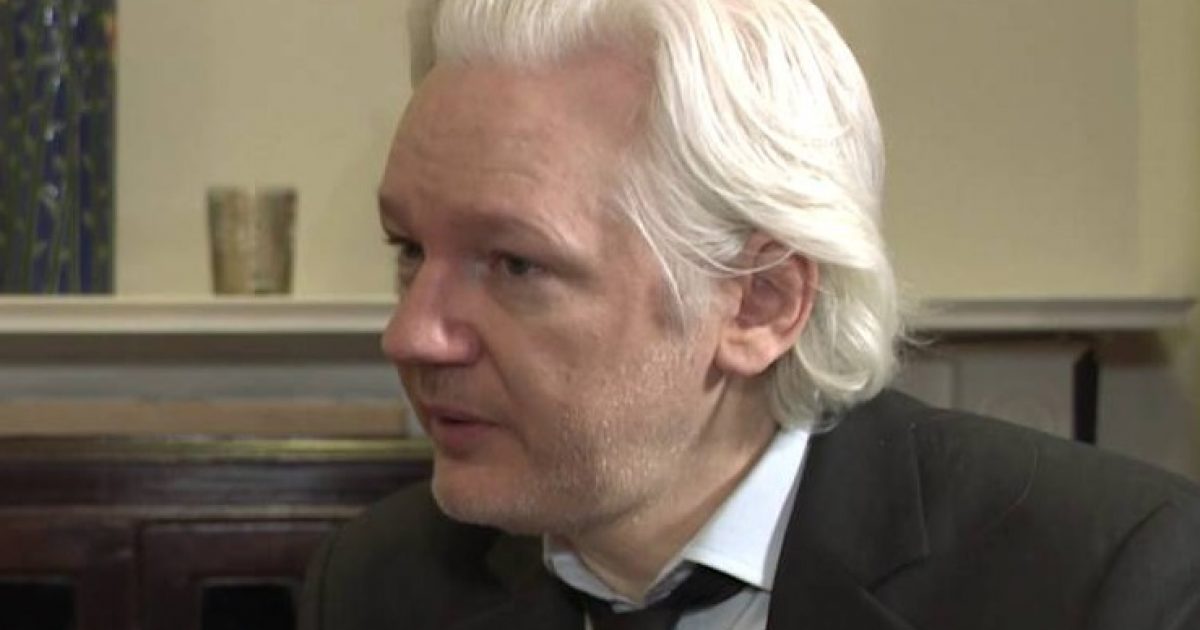 It appears that Ecuador is arranging for the Wikileaks Wizard, Julian Assange, to be evicted from their Embassy in London. The new President of Ecuador, Lenin Moreno, has referred to Assange as a rock in his shoe. There are talks underway as to the terms of his eviction from the embassy. There are three jurisdictions that are interested in the outcome of these negotiations. Will he be extradited to Sweden or to the United States? Coming to the United States may not be a very good option for him. What do you think will happen? Read the entire story below.
As Written and Reported By Glenn Greenwald for The Intercept:
Will journalists, due to hatred of Assange, unite behind the Trump DOJ in support of one of the gravest threats to press freedom in years?
Trending: Damning New Evidence "Appears"
 Lenin Moreno traveled to London on Friday for the ostensible purpose of speaking at the 2018 Global Disabilities Summit (Moreno has been using a wheelchair since being shot in a 1998 robbery attempt). The concealed, actual purpose of the president's trip is to meet with British officials to finalize an agreement under which Ecuador will withdraw its asylum protection of Julian Assange, in place since 2012, eject him from the Ecuadorian Embassy in London, and then hand over the WikiLeaks founder to British authorities.
take our poll - story continues below
Should Congress Remove Biden from Office?
Completing this poll grants you access to Great American Republic updates free of charge. You may opt out at anytime. You also agree to this site's Privacy Policy and Terms of Use.
Moreno's itinerary also notably includes a trip to Madrid, where he will meet with Spanish officials still seething over Assange's denunciation of human rights abuses perpetrated by Spain's central government against protesters marching for Catalonian independence. Almost three months ago, Ecuador blocked Assange from accessing the internet, and Assange has not been able to communicate with the outside world ever since. The primary factor in Ecuador's decision to silence him was Spanish anger over Assange's tweets about Catalonia……
THERE IS WAY MORE HERE KEEP READING AT THE LINK BELOW:
Ecuador Will Imminently Withdraw Asylum for Julian Assange and Hand Him Over to the U.K. What Comes Next?