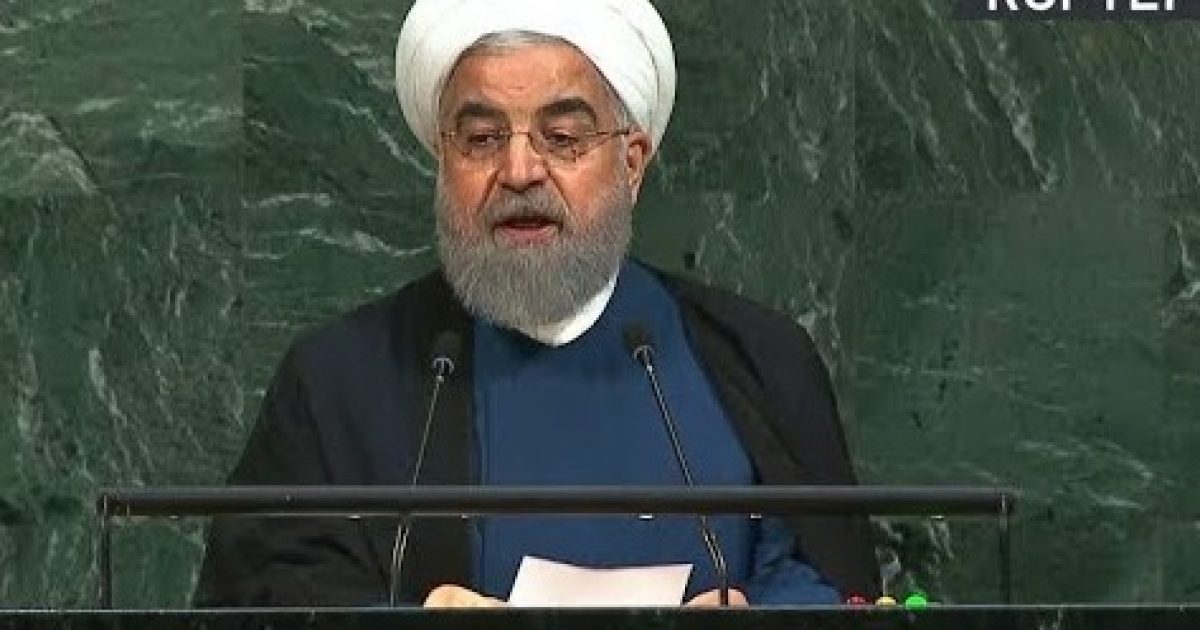 The State Department is sending signals to Iran that their behavior is not that of normal nations. They are being warned that the sanctions that President Trump warned them about are getting ready to go down. It looks like a two-step process and will bring full economic pressure upon them. Here are the things that Iran is being told it must do.
As Written and Reported By Erik Rosales for CBN News:
The State Department's director of policy planning, Brian Hook, held a news briefing Tuesday to discuss diplomatic efforts with Iran, and the 12 demands the Islamic Republic needs to meet – or else.
Trending: Judicial Watch Uncovers More Deception By Former AG Loretta Lynch
"It has been almost two months since President (Donald) Trump announced our withdrawal from the Iran deal, and a little over one month since Secretary (Mike) Pompeo laid out a roadmap for achieving a better deal," Hook recalled.
take our poll - story continues below
Should Congress Remove Biden from Office?
Completing this poll grants you access to Great American Republic updates free of charge. You may opt out at anytime. You also agree to this site's Privacy Policy and Terms of Use.
"The secretary outlined a clear and compelling vision for a better future for the Iranian people. This future can only be realized, though, if Iran meets 12 demands to become a normal country," he continued. "Normal countries don't terrorize other nations, proliferate missiles and impoverish their own people."
"As Secretary Pompeo has said, this new strategy is not about changing the regime; it is about changing the behavior of the leadership in Iran to comport with what the Iranian people really want them to do," Hook said.
A key part of the United States strategy is a campaign of maximum economic and diplomatic pressure.
"The first part of our sanctions will snap back on Aug. 4," Hook said. "These sanctions will include targeting Iran's automotive sector, trade in gold and other key metals."
"Our remaining sanctions will snap back on Nov. 6," he added. "These sanctions will include targeting Iran's energy sector and petroleum-related transactions, and transactions with the Central……
CLICK THE LINK BELOW TO CONTINUE THE REST OF THIS STORY:
'Normal Countries Don't Terrorize Other Nations': US Lays Out 12 Demands for Iran | CBN News