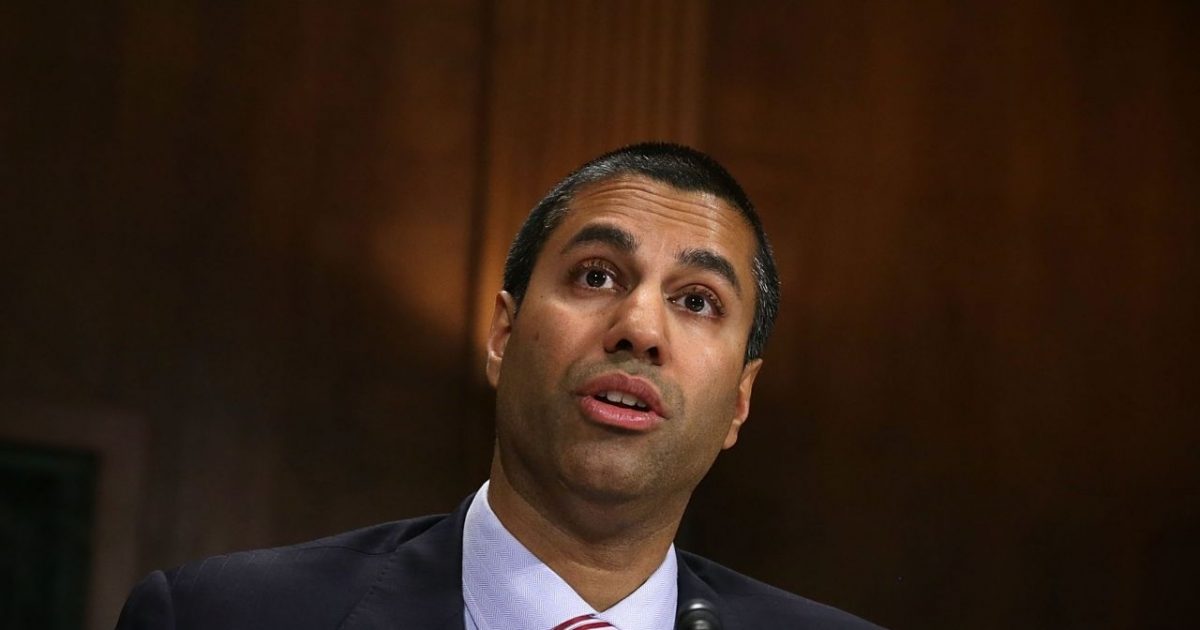 When activists attack the home and family of the head of the Federal Communication Commission, you are seeing fascists at work at their worse. The tactic of intimidation is what they practice. They want to frighten you into doing things that they want.
This latest act is caused by the prospects of Net Neutrality. They want to preserve President Obama's ideas of "fairness' in the actions of internet service providers. That runs against the principles of capitalism. 
As Written By Anders Hagstrom for the Daily Caller:
Trending: New Report: Anti-Trump Dossier was circulated in the State Department
Net neutrality activists left signs at Federal Communications Commission (FCC) Chairman Ajit Pai's house Saturday, telling his children that their father was an "evil" man who "murdered" democracy.
take our poll - story continues below
Completing this poll grants you access to Great American Republic updates free of charge. You may opt out at anytime. You also agree to this site's Privacy Policy and Terms of Use.
The cardboard signs list Pai's children by name, telling them that "you don't have to be evil." Pai's leadership of the FCC has been fraught with criticism due to his rejection of net neutrality policies advocated by former President Barack Obama's administration. The FCC announced last week that it plans to role back net neutrality rules, triggering protests outside the Pai family's home for the second time this year.
I have a friend that lives near @AjitPaiFCC. Net neutrality "activists" posted these signs, featuring his children's names, outside his house. Pizzas also reportedly sent to his house every half-hour last night. pic.twitter.com/jWI4gV6Hvc

— Brendan Bordelon (@BrendanBordelon) November 25, 2017
Pai argues that it is in the country's best interest to keep the internet a free and …..
THERE IS EVEN MORE HERE KEEP READING: