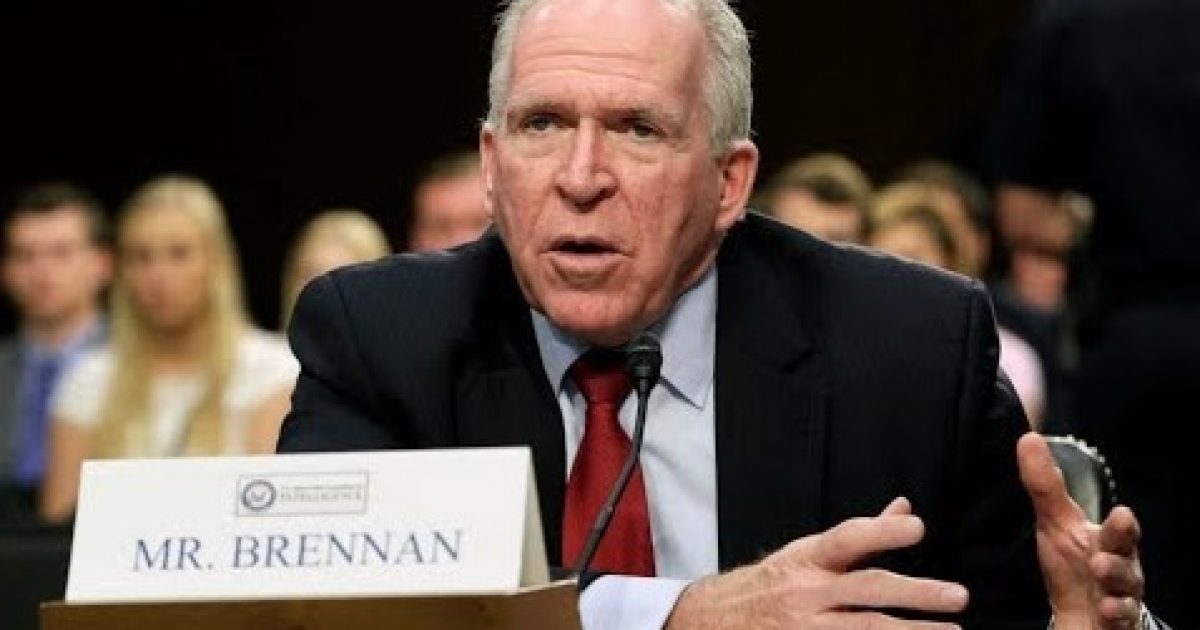 An Intel Official has weighed in on the side of President Donald Trump's move to strip former CIA boss John Brennan of his security clearance. The reason it is justified is because Brennan's actions are very damaging to the national intelligence community. Brennan's rants against the President are mostly without proof or basis. He is suffering from Trump Derangement Syndrome more than even most of the alt-left radicals. In one rant he even complained about his First Amendment rights being violated. Hello! You do not have freedom of speech with classified materials!
As Written and Reported By Sara Carter:
Former CIA Director John Brennan's security clearance was revoked by President Trump Wednesday, and White House Press Secretary Sarah Sanders confirmed to reporters that the president is considering revoking other security clearances of former senior Obama administration officials.
Trending: The Liberals have a strategy to take over RED states
Brennan responded to the news, writing on Twitter that he "will not relent." Trump's decision to revoke…
This action is part of a broader effort by Mr. Trump to suppress freedom of speech & punish critics. It should gravely worry all Americans, including intelligence professionals, about the cost of speaking out. My principles are worth far more than clearances. I will not relent. https://t.co/TNzOxhP9ux

take our poll - story continues below

Is Biden's Vaccine Mandate Unconstitutional?

Completing this poll grants you access to Great American Republic updates free of charge. You may opt out at anytime. You also agree to this site's Privacy Policy and Terms of Use.

— John O. Brennan (@JohnBrennan) August 15, 2018

Trump's decision to revoke the clearance came on the heels of new tweets issued by Brennan over the past several weeks attacking the president. But the tweets and statements made on MSNBC were not just critical in nature but in some cases accused Trump of treason and alluded to unverified rumors that Russia was blackmailing Trump.
This behavior is not just endemic to Brennan but former senior Obama appointees like National Security Advisor James Clapper, FBI Director James Comey….
WAIT! THERE'S MORE. KEEP READING AT THE LINK BELOW:
Intel Official: "Brennan's Actions are Unconscionable…Trump Did The Right Thing" – Sara A. Carter