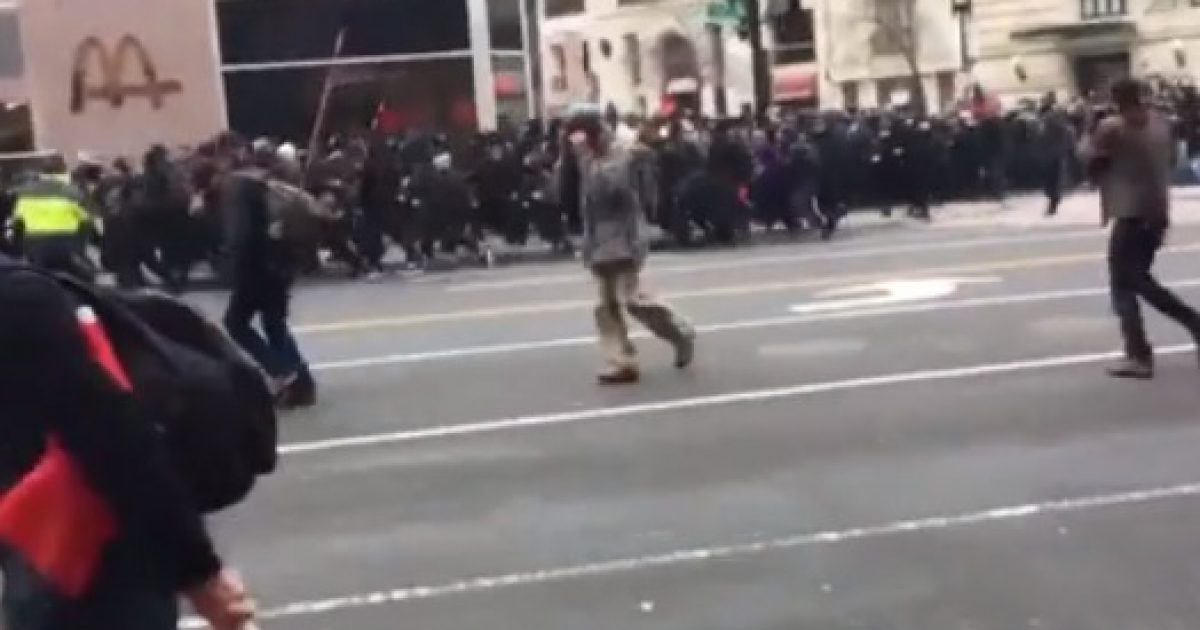 The first Inauguration Day rioting trial is about to get real for the first 7 of more than 200 arrested rioters. One of those on trial is a "journalist." As you would expect, the arrests and trial are being blamed on President Donald Trump and the Washington D.C Police Department. They are facing some rather severe jail terms if convicted of inciting to riot. Read about it here.
As Written By Steven Nelson for the Washington Examiner:
Seven people mass-arrested during President Trump's inauguration in January stand trial next week in a major test for prosecutors who charged more than 200 people with felonies that could carry decades in prison.
Trending: The Liberals have a strategy to take over RED states
The first group of inauguration defendants includes independent journalist Alexei Wood, who broadcast to Facebook the anti-capitalism march that police chased through city streets north of the inaugural parade route.
take our poll - story continues below
Is Biden's Vaccine Mandate Unconstitutional?
Completing this poll grants you access to Great American Republic updates free of charge. You may opt out at anytime. You also agree to this site's Privacy Policy and Terms of Use.
More than 230 activists, journalists, and observers were arrested after marchers smashed coffee-shop, restaurant, hotel, vehicle, bus stop, and bank windows. Almost 200 still face charges that carry a maximum of 61 years in prison.
Jury selection is scheduled for Wednesday, with opening statements possible the next day. The trial could last more than a month.
Critics say prosecutors' case rests on collective guilt for the actions of a small group of vandals, and that the stakes are high in an era when protests again are well-attended.
"This was a mass dragnet arrest that's devoid of probable cause … they are holding people responsible for the actions of other people," said Mara Verhayden-Hillard, an attorney who won settlements for protesters mass-arrested in the early 2000s.
"It's evident that the U.S. Attorney's Office under the Trump administration, working with the D.C. police department, are eager to send a very dangerous and threatening message to anyone who participates in protest activity: that they may be facing decades in prison, not for any unlawful action for their own, but for being near someone…..
THERE IS MORE HERE KEEP READING:
First inauguration rioting trial could send independent journalist, six others to prison