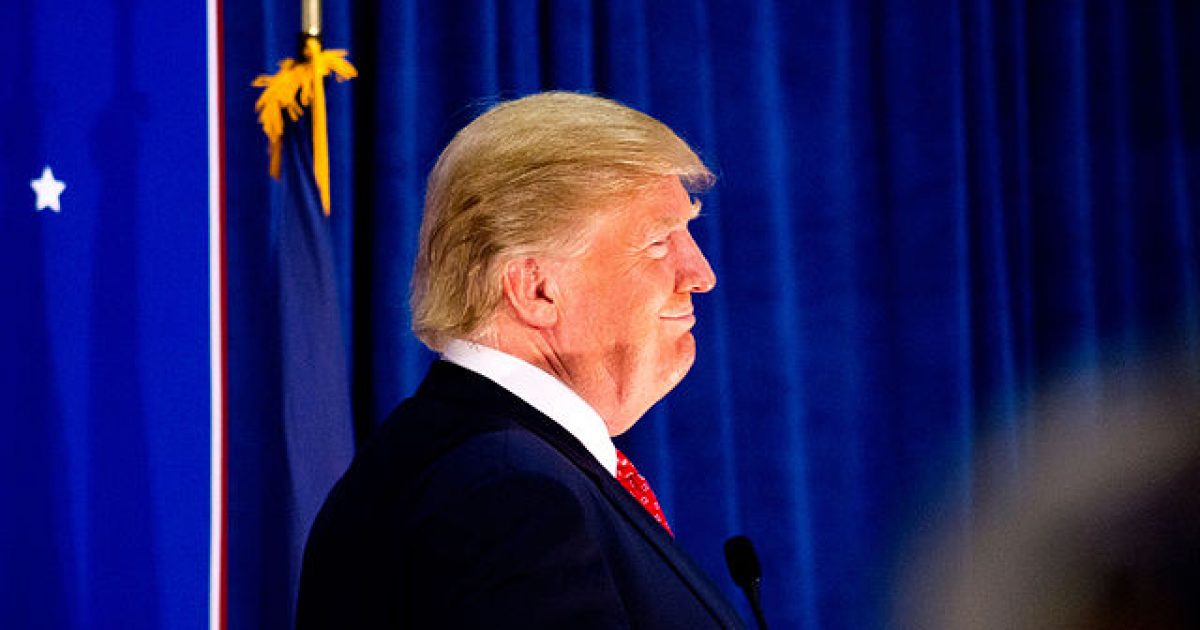 Leave it to the Deep State to try and wiggle their way out of any situation, no matter how dire it is. We're all for draining the swamp but it feels like the further we dig the more we discover just how deep the Deep State is.
Time and again Donald Trump and his crack team, as well as his supporters, are showing the Left what they're made of and this time is no different.
In the face of an utter collapse, they're trying to wage their war on another front… by attacking those same supporters in a weak attempt to slow down the Trump Agenda.
Trending: Nigel Farage Warns of Globalist Plot
And make no mistake, my friends, Trump has more great things coming our way!
take our poll - story continues below
Completing this poll grants you access to Great American Republic updates free of charge. You may opt out at anytime. You also agree to this site's Privacy Policy and Terms of Use.
As Written and Reported by Robert Wasinger for Breitbart: 
Having never fully recovered from the humiliating and shocking electoral defeat at the hands of political neophyte Donald Trump over a year ago, the Deep State and establishment media set to work immediately to reverse that intolerable outcome by weaving a patently ludicrous "Russia conspiracy" narrative about the shoestring campaign that took them all to the cleaners.
Now that this narrative, and the corrupt investigation it engendered, is collapsing around their ears — with more and more attention being devoted to the very real collusion between our intelligence agencies, Democratic operatives, and Big Media to bring down this presidency — the establishment is quickly pivoting to another tack: attacking the "credentials" of Trump loyalists within the administration in an attempt to block a presidential policy agenda that they regard with abhorrence.
Make no mistake: the DC policy establishment, right and left alike, are well aware that they are facing the very real prospect of the collapse of their carefully nurtured policy priorities of the last three decades if President Trump carries through on the agenda he ran on, and they are determined not to let that happen. After all, their own long-standing policy preferences — for war, free trade uber alles at the expense of American workers and communities, and unlimited immigration — would have been perfectly safe under any other Administration, be it Republican or Democrat, Clinton or Bush. So why let this gatecrasher ruin the party, if it can be….
KEEP READING THERE IS WAY MORE HERE:
Wasinger: As Russia Narrative Implodes, Establishment Targets Trump Loyalists to Impede Trump Agenda