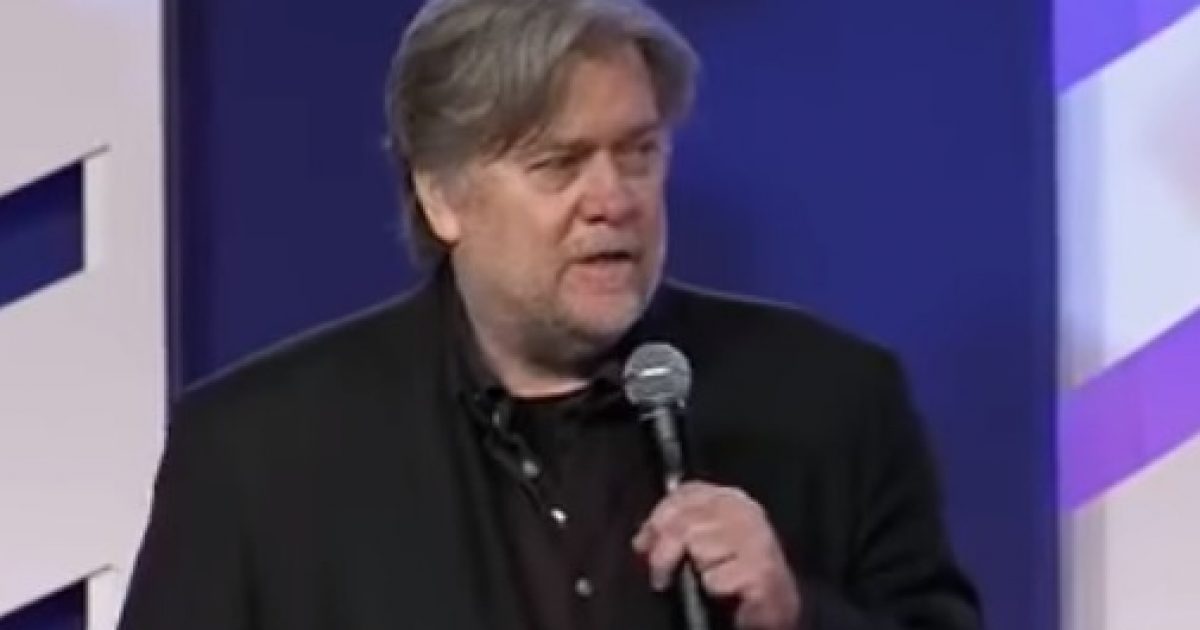 Try not to be thunderstruck by the things that Steve Banon has done this time. The former political strategist for Donald Trump has changed his method and message for the 2018 mid-term elections. Mr. Bannon was a hard charger for the hard right message during 2016 and in the Alabama special election. Look where he is now.
As Written and Reported By Allahpundit for Hot Air:
Steve Bannon. Generalissimo of the populist-nationalist revolution. A guy who, six months ago, was waging political guerrilla warfare against Senate Republican incumbents from coast to coast.
On behalf of Salon Conservatives Club, it's my honor to present Steve with the "Cuck of the Year" award for 2018.
[Chris] McDaniel's faded political fortunes point up one of the more unforeseen effects of Mr. Trump's leadership of the Republican Party. Instead of elevating the renegade, insurgent conservatives who have vowed to challenge party leaders in Washington — candidates who are politically and temperamentally cut from the same cloth as the president — Mr. Trump has effectively shut off the oxygen to the noisiest and most fractious wing of his party…

Mr. Trump's repositioning has led some self-styled conservative agitators to acknowledge that their bomb-throwing, anti-establishment playbook is in need of refinement.

"People are starting to realize that the anti-establishment thing is kind of a luxury we can't afford right now," said Stephen K. Bannon, the president's former chief strategist who six months ago said it was his objective to see Mr. McConnell removed as the Senate Republican leader.
In my mind's eye I imagine Mitch McConnell feeding him a biscuit and giving him a little rub around the ear for that. That's the only quote from Bannon in the Times story so it's unclear what he meant when he …….
THERE IS WAY MORE HERE KEEP READING:
Trending: Did Hillary Clinton just joke that all Blacks look alike? (Video)
"The anti-establishment thing is kind of a luxury we can't afford right now," says … Steve Bannon
take our poll - story continues below
Should Congress Remove Biden from Office?
Completing this poll grants you access to Great American Republic updates free of charge. You may opt out at anytime. You also agree to this site's Privacy Policy and Terms of Use.