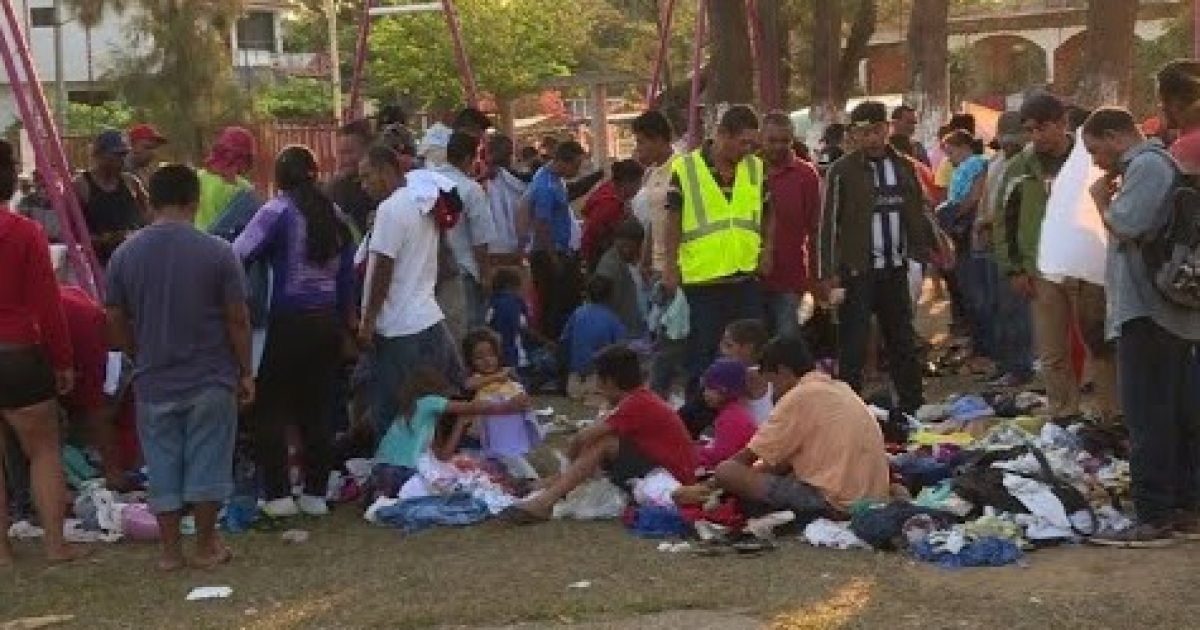 Last week it was discovered that "caravan" of sorts with 1,000 potential illegal aliens were marching toward the United States border and mere days after that it had grown to 5,000. President Trump called it out and Mexico quickly "dissolved" it, and as is usual claimed Trump had NOTHING to do with it… ugh.
Now, speculation exists about what exactly happened and how did the "caravan" form in the first place especially when you consider that it's mostly the first of it's kind.
Are there threats looming in such moves?
Trending: Why the New Strzok-Page Texts Should Scare You
As Written By Brian C. Joondeph for the American Thinker:
'Trojan horse' refers to a clever trick to hide and sneak foes across enemy lines. It is the story of a large hollow wooden horse constructed by the Greeks, to hide and hold Greek warriors. The horse was offered to Troy by the Greeks as a tribute to goddess Athena which would make Troy impregnable. Once brought inside the gates of Troy, soldiers emerged from the horse, opening the city gates to the Greek army. It was a clever and effective sneak attack.
Although this was an ancient technique of war, Trojan horses are being used today, in a different kind of war. This war is not against the Greeks, but instead against first world western countries, including the United States, that have lost the will to defend their people, their culture, and their borders.
The current Trojan horse is the "migrant caravan", heading from Central, through Mexico, toward the U.S. southern border. The migratory surge is sponsored by a group called Pueblo Sin Fronteras, whose mission is to, "Accompany migrants and refugees in their journey of hope, and together demand our human rights." The migrant caravan now traversing Mexico is their modus operandi.
take our poll - story continues below
Should Congress Remove Biden from Office?
Completing this poll grants you access to Great American Republic updates free of charge. You may opt out at anytime. You also agree to this site's Privacy Policy and Terms of Use.
KEEP READING THERE IS EVEN MORE HERE:
Is the Migrant Caravan a Trojan Horse?