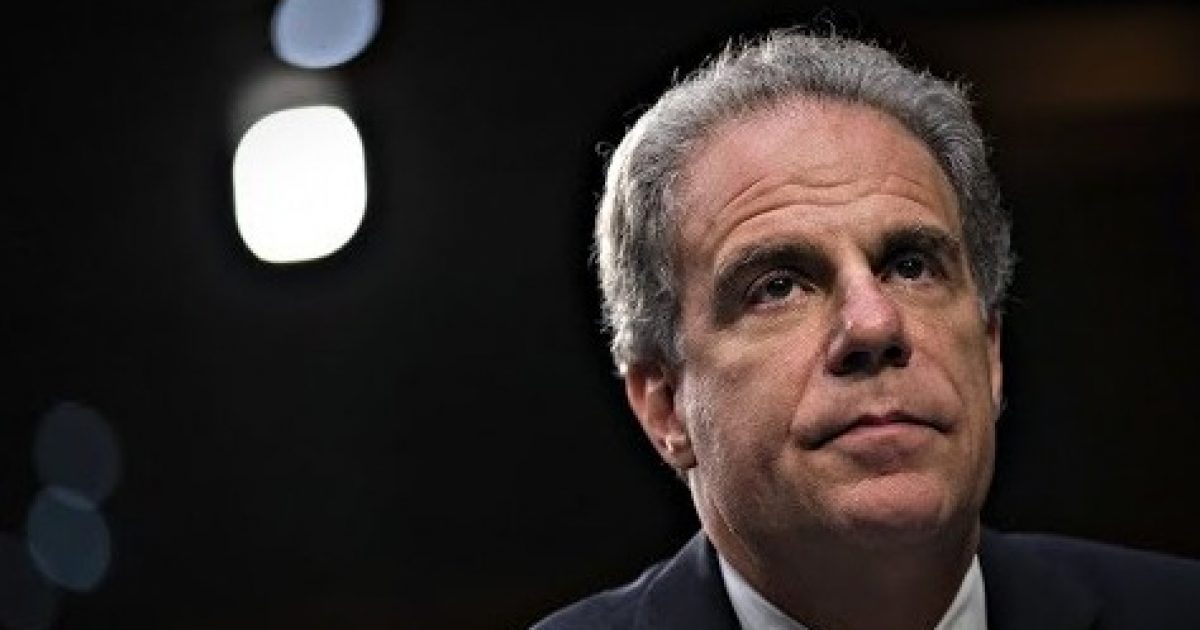 IG Horowitz has decided that there were no motives behind the decisions that the FBI agents made in the performance of their jobs. In an environment where motivations and mindsets are routinely used in criminal prosecutions and defenses, the straight-shooters at the FBI did their jobs without bias. Their texts and emails and phone calls, that were filled with hatred towards all things Donald Trump, did not color their decisions one little bit. Here is a close look at where the IG just covered for the swamp.
As Written and Reported By Deborah C. Taylor for the American Thinker:
It must have been hard for the inspector general to stamp a happy face on this report.
One of the most difficult questions forensic psychiatrists and psychologists are asked is to speculate about a defendant's mental condition at the time of the crime of which he is accused.  A defense attorney, often when he knows that his client is going to be convicted, will bring in a forensic psychology expert to render an opinion about prior mental states, particularly motivation, in order to garner mitigation of guilt.  Some motivations seem worse than others, as is reflected in criminal law.
Motive is a legal concept.  It is a summary of what the perpetrator had to gain.  Motivation is a complex psychological concept dealing with the drives, emotions, beliefs, and attitudes that may impel (intrinsic motives) or compel (extrinsic motives) an action.  Every major school of psychological theory – neuropsychology, clinical, behavioral, social, and industrial – provide theories to explain an aspect of the murky business of human motivation.
Most licensed, qualified forensic psychology experts are careful about their opinions.  But because forensic psychologists tailor the assessment to the case, it is easy for them to find what they are hired to look for and even easier not to find what they are not looking for.  Forensic psychologists rely heavily on double-negative backflips because it is not possible to disprove not seeing something.  "We found no evidence that Mr. Smith was not a good husband prior to the time he bludgeoned his wife to death."  Furthermore, the expert opinion goes first to the defense attorney, who can ask for clarification and decide whether to use or suppress the opinion.
[We] did not find documentary or testimonial evidence that improper considerations, including political bias, directly affected the specific investigative decisions we reviewed[.] … [W]e found…..
KEEP READING BY CLICKING THE LINK BELOW:
Trending: Former Federal Prosecutor Says 'Rosenstein Deeply Involved in Effort to Try to Remove Trump From Office' (Video)
IG Horowitz Overlooks the Improper Consideration Called Hate
take our poll - story continues below
Who would you vote for if the elections were held today?
Completing this poll grants you access to Great American Republic updates free of charge. You may opt out at anytime. You also agree to this site's Privacy Policy and Terms of Use.
Historians will note that DOJ vs. the Constitutional Presidency has had at least three sordid phases.  The first was the DOJ crime wave necessary to protect and exonerate the corrupt, conspiratorial Democrat candidate while sabotaging, booby-trapping, and illegally surveilling the Republican candidate's campaign.  The second was using the power of the DOJ to conspire with other departments and private actors to manufacture and plant evidence first of the non-crime of collusion, then of anything else that could possibly be used to impeach the president.  The third wave, which is just heating up in its second year, is to use the unlimited, extra-constitutional powers of a special prosecutor to selectively investigate, terrorize, persecute, imprison, and destroy the family, employees, and associates of the president.