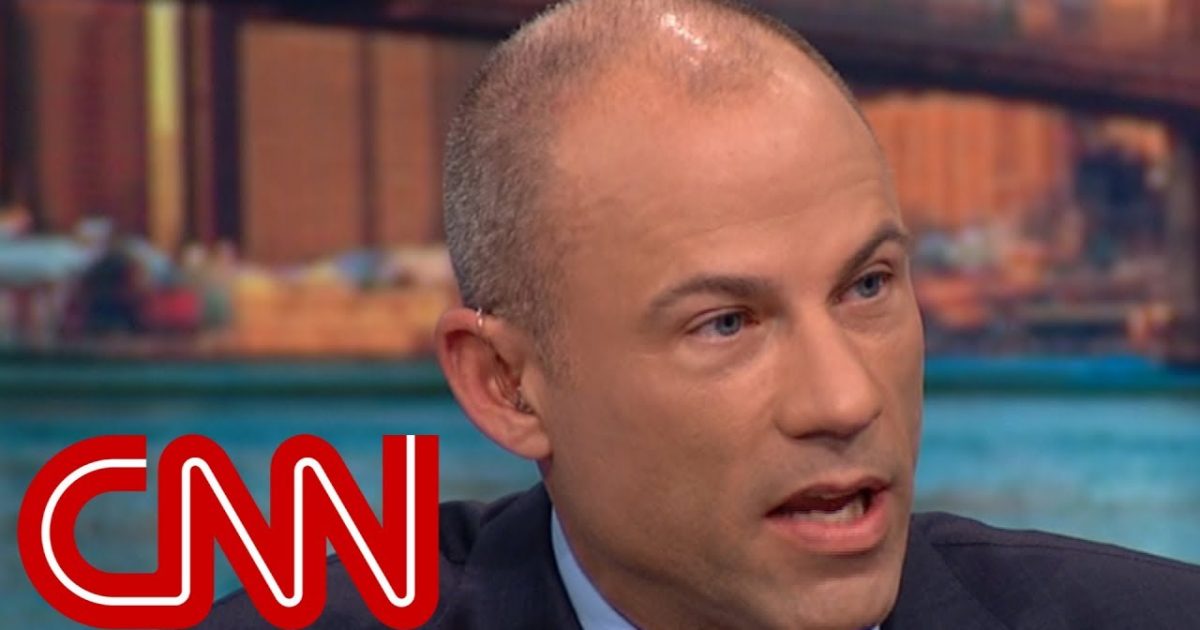 Stormy Daniels' lawyer Michael Avenatti was the one that came out with the latest in sexual misconduct allegations against Supreme Court nominee Judge Brett Kavanaugh. These over the top charges accuse the judge as having once been part of a "gang rape club." Is there any evidence? Is there any proof? Are there any witnesses? Is it all innuendo? You read and you decide.
As Written and Reported By Andrew West for the Constitution:
The man known in the media as "Creepy Porn Lawyer" may have finally been sent his marching orders from the court of public opinion.
Trending: What James Carville Just Called 'The Caravan' Is Rather Shocking
The opportunistic lawyer who is representing adult film actress Stormy Daniels in her case against President Donald Trump has been on a bit of a media kick as of late, promoting very little of his work with Daniels and instead focusing on what appears to be his own plans for publicity.  In a recently heated battle with Tucker Carlson, for instance, Avenatti's behavior was consistent with that of a braggart and a politician – the combination of which can be truly sickening to stomach for those of us with any real patriotism.
take our poll - story continues below
Completing this poll grants you access to Great American Republic updates free of charge. You may opt out at anytime. You also agree to this site's Privacy Policy and Terms of Use.
Now, after the Washington wannabe claimed that he was going to drop a Brett Kavanaugh "gang rape club" bombshell on the Beltway, the normally outgoing attorney has retreated into his shell, even going so far as to make his Twitter account private.
This could all be due to Avenatti's inability to spot a 4Chan prank when he sees one.
https://twitter.com/shoshido/status/1044656501497901056
As this Twitter user has so succinctly stated it, Avenatti may have just gotten "got" by the infamous pranksters over on 4Chan.  If so, all of his media actions in the last few days would be in error, casting an incredibly cruel judgement on the "Creepy Porn Lawyer's" entire career.
Imagine that.  (Obvious sarcasm here, folks).
If true, this would not only cripple the future career of Avenatti, but could impact his ability to see Stormy Daniels' cases through as well.  How anyone would choose to retain Avenatti's services after this debacle is beyond me……
WAIT! THERE'S MORE. KEEP READING AT THE LINK BELOW:
Michael Avenatti's Credibility in Question After 4Chan Rumors Emerge