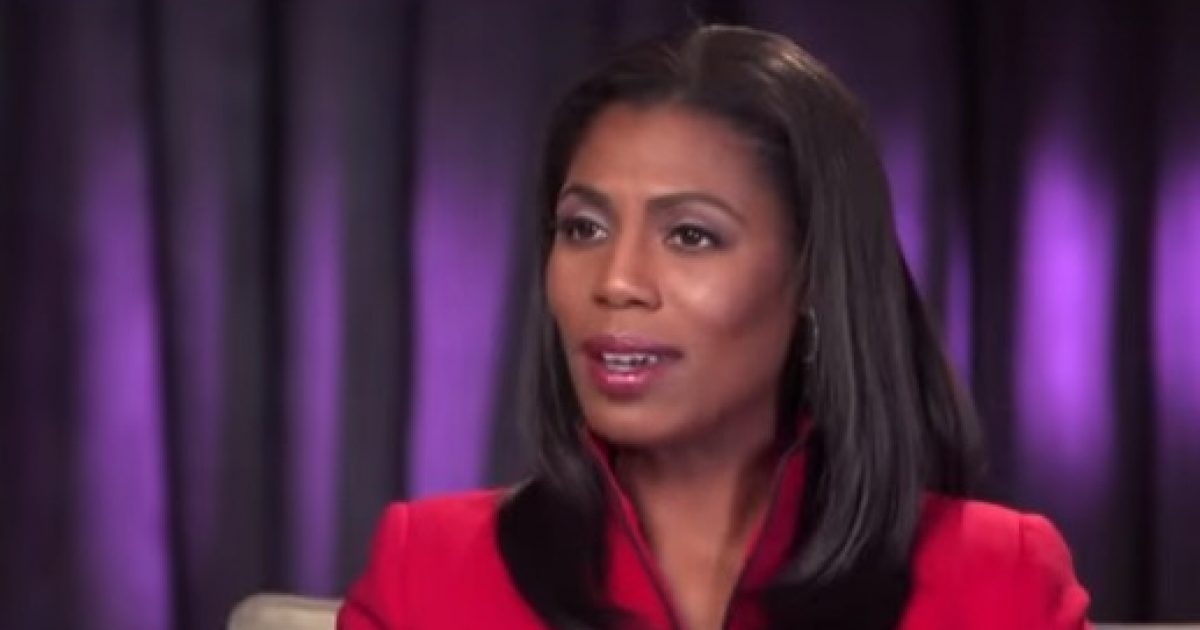 Is it possible that former White House staffer Omarosa Manigault-Newman committed a felony with her secret recordings of President Donald Trump? We are talking abut the staffer who was almost perp-walked out of the White House when she was terminated. At this point, she has signed a 7-figure contract for a tell-all book about her adventures in the Trump White House. She is also not going to be kind to Vice President Pence. Rest assured that as this book comes out, the president will also have his own responses to whatever stories she decides to tell. Stay tuned for future events.
As Written and Reported By Karen Townsend for Hot Air:
What is it anyway with all the secret taping going on in the Trump circle? Now it is being reported that former Trump staffer and Apprentice contestant, Omarosa Manigault-Newman possesses her own secret Trump tapes and has leveraged them into a book deal. According to sources who have listened to the tapes, they contain the voice of President Trump in everyday type of conversations with Omarosa.
Trending: Rep. Gaetz appalled by mercenary spying on Trump campaign [Video]
No matter what the content of the secret tapes, this is a huge betrayal of trust and Omarosa should be shamed for her conduct, not rewarded with a lucrative book deal. I can only imagine the reaction of the president, a man who expects complete loyalty from those in the White House. (The Daily Beast)
take our poll - story continues below

Completing this poll grants you access to Great American Republic updates free of charge. You may opt out at anytime. You also agree to this site's Privacy Policy and Terms of Use.

One person confirmed to The Daily Beast they had heard at least one of her recordings featuring President Trump. Multiple sources familiar with the so-called "Omarosa tapes" described the recorded conversations between Trump and Manigault as anodyne, everyday chatter, but said they did appear to feature Trump's voice, either over the phone or in-person………
THERE IS WAY MORE AT THE LINK BELOW. KEEP READING!
Omarosa has secret Trump tapes, writing a tell-all book