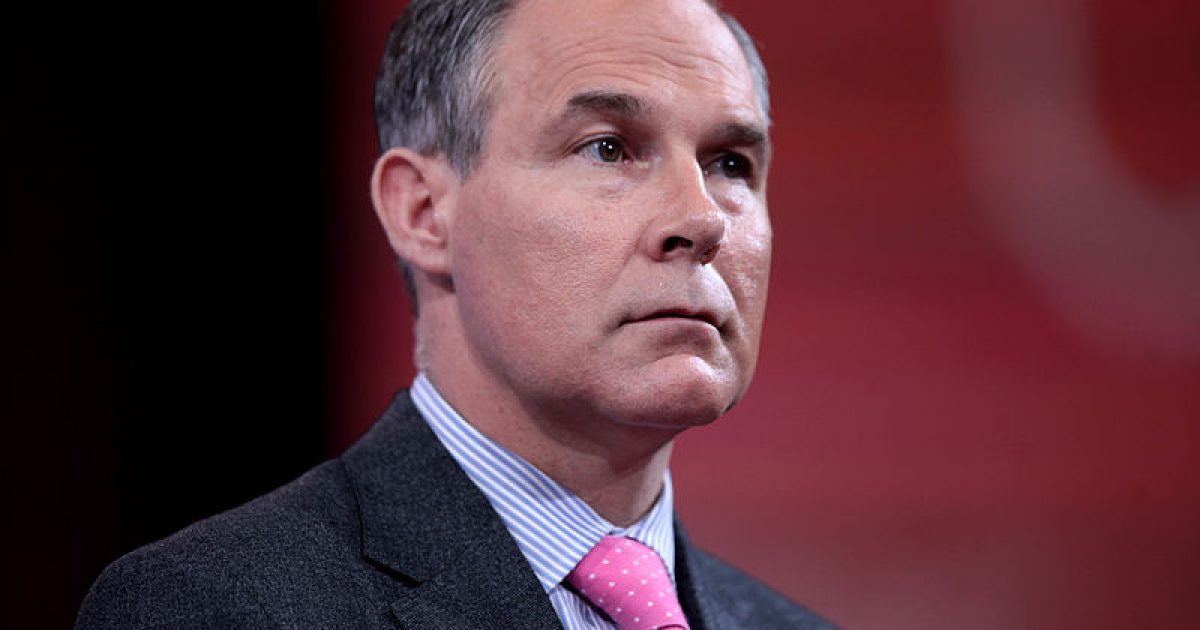 If you thought that EPA Director Scott Pruitt was under fire, wait until the environmentalists get a treatment or two from his temporary replacement, Andrew Wheeler. Scott Pruitt made a lot of mistakes and was really inept at navigating Washington. Well, that will not be the case while Andrew Wheeler is at the helm of the EPA. He has been there. He has done this. Here are his bonafides.
As Written and Reported By Erin Dunne for the Washington Examiner:
Scott Pruitt was the perfect villain: On top of pursuing Presdient Trump's deregulatory plan for the Environmental Protection Agency, including pulling out from the Paris climate accords, he had a laundry list of ethical and possibly legal violations that put him at the heart of a at least 13 federal investigations. He was easy to criticize, didn't seem to know his way around Washington, and constantly found himself in the spotlight for undeniably questionable activity. Moreover, his haste and lack of regulatory know-how led to six of his initiatives being struck down by the courts.
Trending: Kanye West: 'I Am Running for President of the United States'
Now Pruitt is out and Andrew Wheeler, his (at least) temporary replacement, will be a more difficult target for the Left, and they will hate him even more.
take our poll - story continues below
Should Congress Remove Biden from Office?
Completing this poll grants you access to Great American Republic updates free of charge. You may opt out at anytime. You also agree to this site's Privacy Policy and Terms of Use.
This new, more formidable foe has a long history as a Washington insider and is well versed in doing things by the book. After more than 20 years in Washington, including time at the EPA under President George H.W. Bush and as a coal company lobbyist, Wheeler has a reputation for denying humans as the cause of climate change and as an ally of the fossil fuel industry — which even earned him the Onion headline: "EPA Promotes Pulsating Black Sludge to Deputy Director." Wheeler appeared to take it all in stride, however, which will likely just infuriate the Left even more……
KEEP READING THERE IS EVEN MORE HERE:
Why the Left will hate Andrew Wheeler at EPA even more than Scott Pruitt