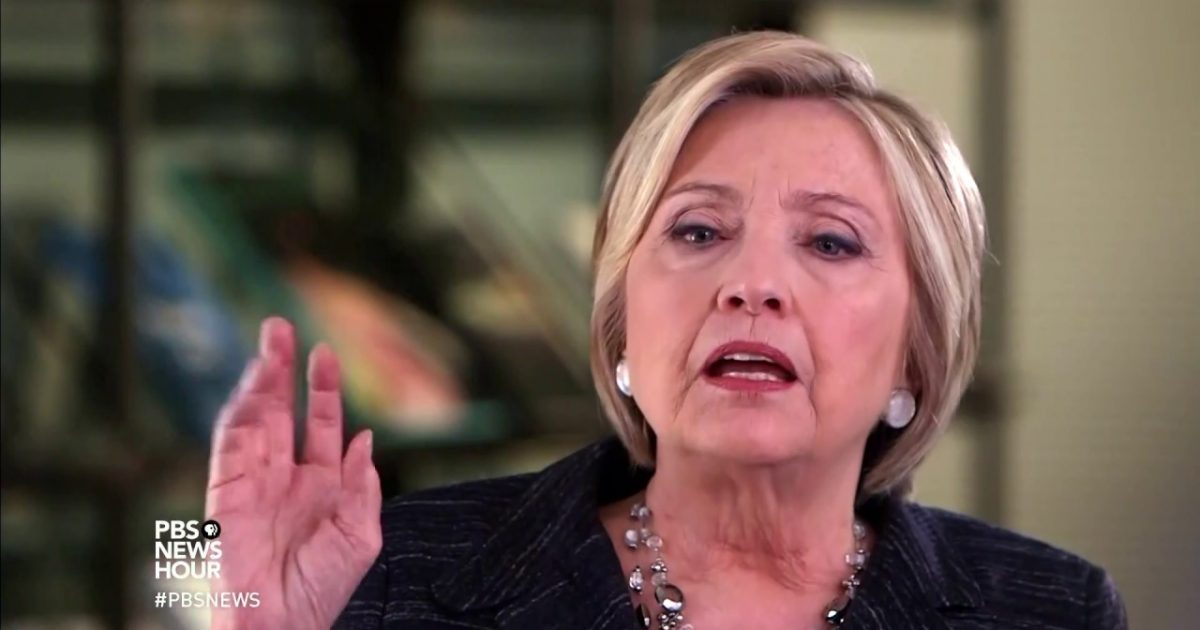 In the latest Hillary Clinton whine, she is obsessed with the imagined fact that President Donald Trump is obsessed with her. The former Presidential candidate is also obsessed with finding the real reason that she lost her bid to be President. That will never happen to her because she cannot look inward. She sees no fault with herself.
The fact that Hillary Clinton keeps speaking out against the President and actively encourages others to resist Trump makes her a target for the President's response. If she does not want his attention, then why is she taking potshots at him all the time? Read poor Hillary's lament below. 
As Written By Joseph Curl for the Daily Wire:
Trending: Nigel Farage Warns of Globalist Plot
Hillary Clinton just won't go away.
take our poll - story continues below
Completing this poll grants you access to Great American Republic updates free of charge. You may opt out at anytime. You also agree to this site's Privacy Policy and Terms of Use.
When Al Gore lost in 2000, he wandered off into the woods and grew a beard. And when Mitt Romney lost in 2012, he retreated to one of his many mansions.
But Hillary wrote a book, pathetically titled "What Happened," and set off a multi-city tour to tell anyone who cared to listen (and pony up hundreds of dollars) just exactly how she got drubbed in 2016 by a reality TV star.
Unlike other elder statemen, Hillary has decided to berate the fairly elected president at every turn. And she did so again on Saturday, appearing with her husband, former President Bill Clinton, at a forum in Little Rock, Ark., to commemorate the 25th anniversary of his election.
"Apparently, you know, my former opponent is obsessed with my speaking out," Hillary said. "Apparently there was another, somebody told me, tweet today. Honestly, between tweeting and golfing, how does he get anything done? I don't understand it. Maybe that's the whole point."
"Former opponent." Uh, you can call him "Mr. President" now.
Hillary was referring to this latest post on Twitter by…….
KEEP READING THERE IS EVEN MORE HERE:
Hillary Clinton Whines That President Trump Is 'Obsessed' With Her | Daily Wire