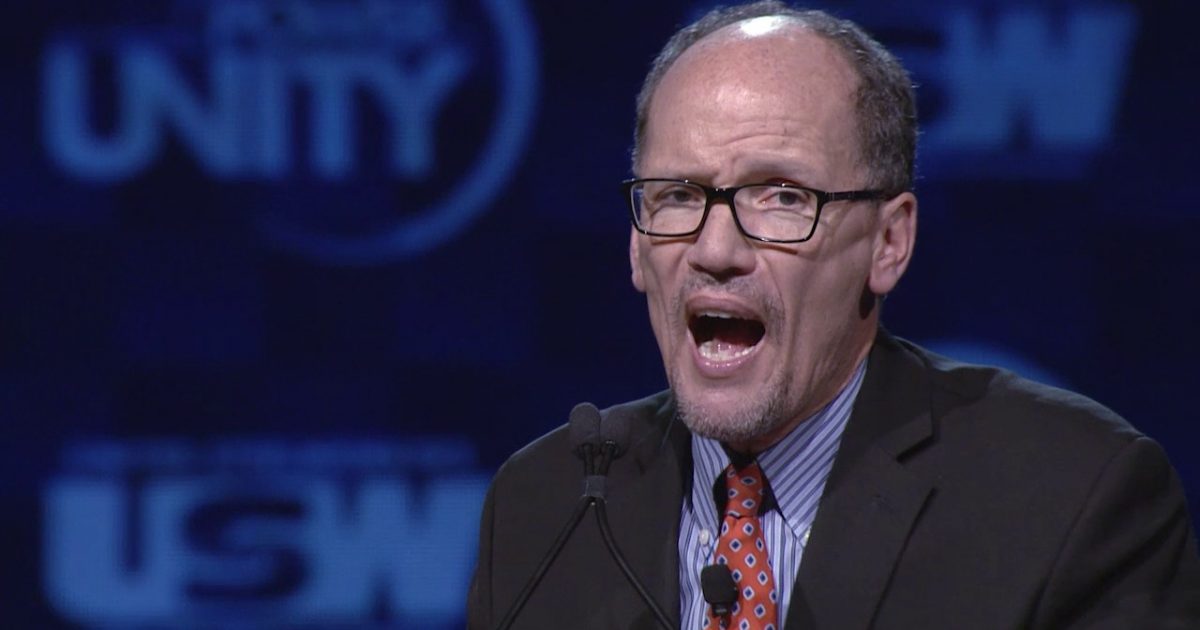 [VIDEO] You will have to see and hear for yourself what DNC Chair Perez say is the "Future of Our Party." In an interview, Tom Perez was speaking about socialist candidate Alexandria Ocasio-Cortez. She just defeated an incumbent in New York, Democratic Representative Joe Crowley. Crowley seemed so secure in his reelection that he was thought to be a contender for Speaker of The Hosue if the Democrats regain control of the House. Listen to what the DNC Chair says, unprompted. It is very revealing.

As Written and Reported By Steve Straub for The Federalist:
Honesty.
In an interview with Bill Press, DNC Chair Tom Perez said that socialist candidate Alexandria Ocasio-Cortez is the future of the Democratic party.
Partial transcript:
PRESS: "Something else happened this week. There was a primary in several states. Your state, home state of Maryland, and also up in New York where the fourth most powerful Democrat in the United States Congress, Congressman Joe Crowley was knocked out by a young woman, Alexandria Ocasio-Cortez, 28 years old, never ran for office before, big Progressive, calls herself the Democratic socialist actually, like Bernie Sanders did, she was a Bernie Sanders supporter. And in Maryland, Ben Jealous, another strong progressive wins the Democratic nomination for governor. What does this tell you about where the Democratic Party is going today?"
PEREZ: "Well, my daughter is — I have three kids at home, one just graduated college, one is in college, and they were both texting me about their excitement over Alexandria because she represents the future of our party. She ran a spirited campaign. I have great respect for Joe Crowley. Joe Crowley is a good Democrat. He was one of the sponsors of the Medicare-for-all bill. He's fought the good fight."
This is a stunning admission……
KEEP READING BY CLICKING THE LINK BELOW:
Trending: Damning New Evidence "Appears"
DNC Chair Perez: Socialist Candidate is the "Future of Our Party"
take our poll - story continues below
Should Congress Remove Biden from Office?
Completing this poll grants you access to Great American Republic updates free of charge. You may opt out at anytime. You also agree to this site's Privacy Policy and Terms of Use.