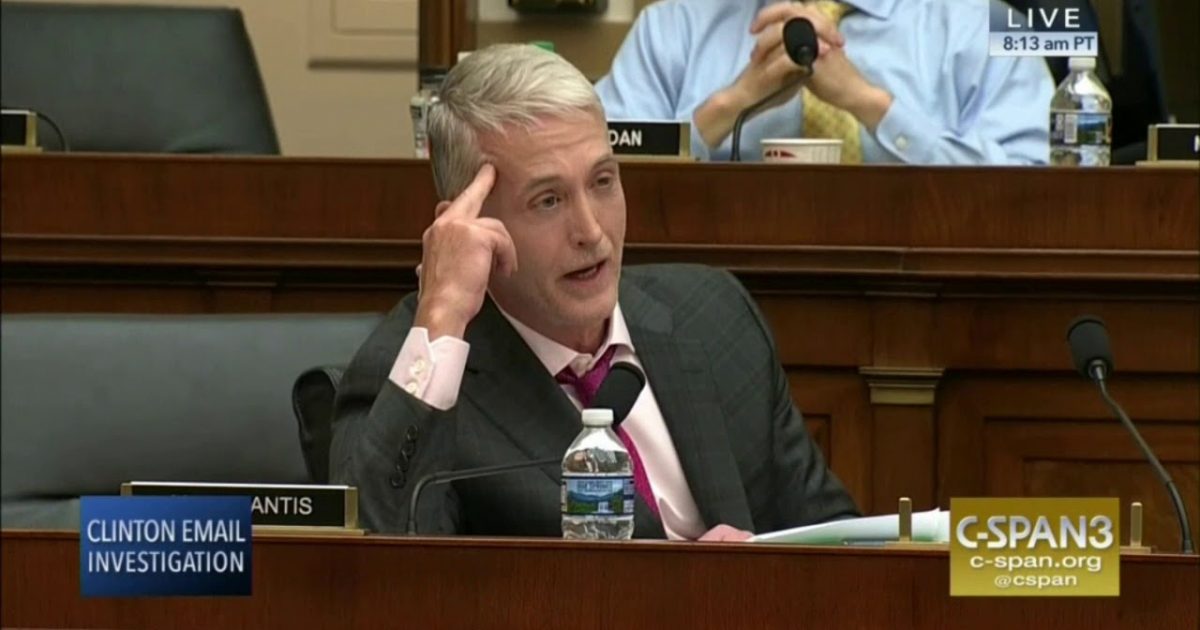 [VIDEO] United States representative Trey Gowdy has pretty much had his fill with the Department of Justice and with the Special Counsel's office. In Mr. Gowdy's estimation, the investigations have been going on long enough. Like many of us, he feels that the investigation has strayed away from what it was supposed to be doing and is chasing rabbits trying to nab President Donald Trump. Now he wants the Deputy AG to play his cards or fold 'em. 

As Written and Reported By Adam Shaw and Brooke Singman for Fox News:
Republican Rep. Trey Gowdy tore into Deputy Attorney General Rod Rosenstein on Thursday over the long-running Russia collusion probe — telling the Justice Department at a public hearing to "finish it the hell up because this country is being torn apart."
Gowdy's excoriation marked a stunning moment at the already-tense House Judiciary Committee hearing, amid a months-long battle between congressional Republicans and the Department of Justice over its handling of both the Russia probe and Hillary Clinton email investigation.
At the hearing, Gowdy, R-S.C., spoke to frustration over the protracted Russia investigation that Rosenstein oversees, suggesting that despite a host of charges against Trump-tied figures, the investigation has not found evidence of presidential wrongdoing.
"We've seen the bias, we need to see the evidence," Gowdy said. "If you have evidence of wrongdoing by any member of the Trump campaign, present it to the damn grand jury. If you have evidence that this president acted inappropriately, present it to the American people."
"Whatever you got, finish it the hell up, because this country is being torn apart," he said.
"The best thing we can do is finish it appropriately, and…….
KEEP READING THERE IS MORE BY CLICKING ON THE LINK BELOW:
Trending: Federal Judge Shocked Cheryl Mills Was Given Immunity
Gowdy rips Rosenstein on Russia probe: 'Finish it the hell up' | Fox News
take our poll - story continues below
Should Congress Remove Biden from Office?
Completing this poll grants you access to Great American Republic updates free of charge. You may opt out at anytime. You also agree to this site's Privacy Policy and Terms of Use.