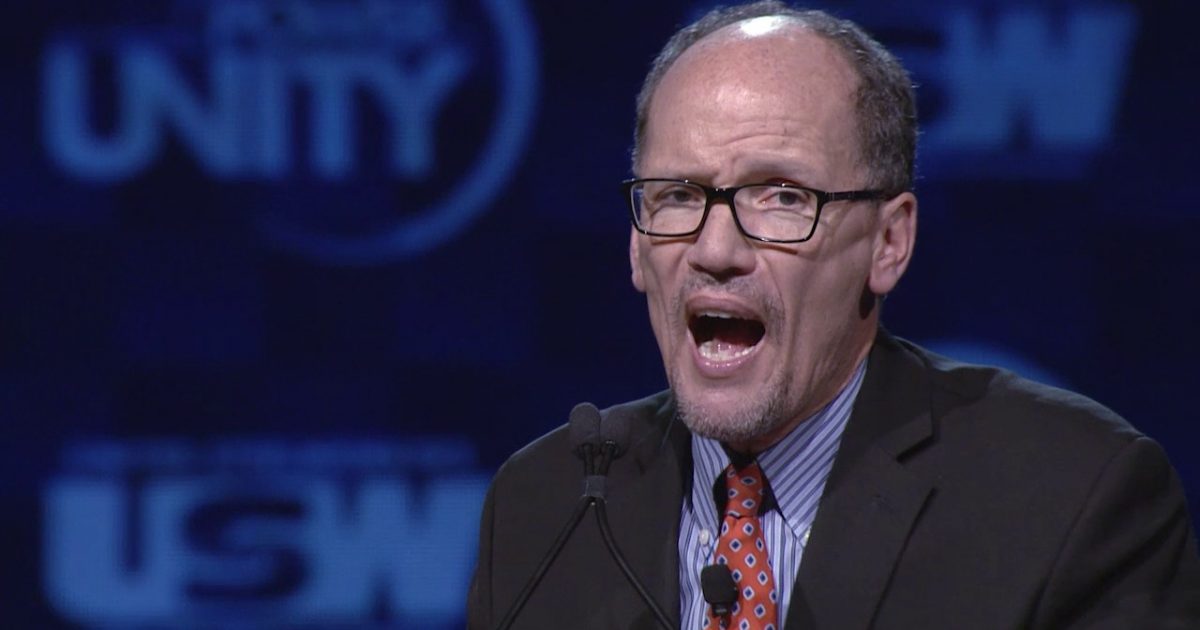 [VIDEO] It appears that the DNC's Chairman, Tom Perez, is very proud of his stint while working with the "CASA de Maryland" organization. This is a George Soros funded organization focused on getting illegal aliens the right to vote. That means that there is a connection there. Some statistics seem to support the claim that illegal voters are much more likely to be involved in voter fraud. Tom is also highly opposed to requirements for voter photo identification. Per Mr. Perez, voter fraud is non-existent. He hides behind the usual disenfranchisement claims that almost all Democrats use. Be sure and view the video.
As Written and Reported By John Binder for Breitbart: 
Trending: Nigel Farage Warns of Globalist Plot
The Democratic National Committee (DNC) Chairman, Tom Perez, previously headed an organization funded by globalist billionaire George Soros that lobbies for giving illegal aliens and noncitizens the right to vote in American elections.
take our poll - story continues below
Completing this poll grants you access to Great American Republic updates free of charge. You may opt out at anytime. You also agree to this site's Privacy Policy and Terms of Use.
Perez, who now heads the DNC, gloats on his website about his work with the Soros-funded "CASA De Maryland" organization, which most recently successfully lobbied a local Maryland town to extend voting rights to illegal aliens and noncitizens.
"In 2002, Tom started as board president at CASA de Maryland, an organization that provides services to immigrants," Perez's website notes. "Under his leadership, CASA experienced monumental growth – from the basement of a church to a $7M headquarters that opened without a lease – and grew from a service provider to one of the largest immigrant advocacy organizations in the country."
Most recently, CASA De Maryland was influential in pushing local public officials in College Park, Maryland to approve noncitizen voting rights, claiming the move will make for a "stronger democracy."
"This is a courageous step in the right direction, it fosters inclusiveness and builds a stronger democracy within the City of……
WAIT! THERE'S MORE. KEEP READING AT THE LINK BELOW:
DNC's Tom Perez Headed Soros Group Lobbying for Illegal Alien Voting Rights