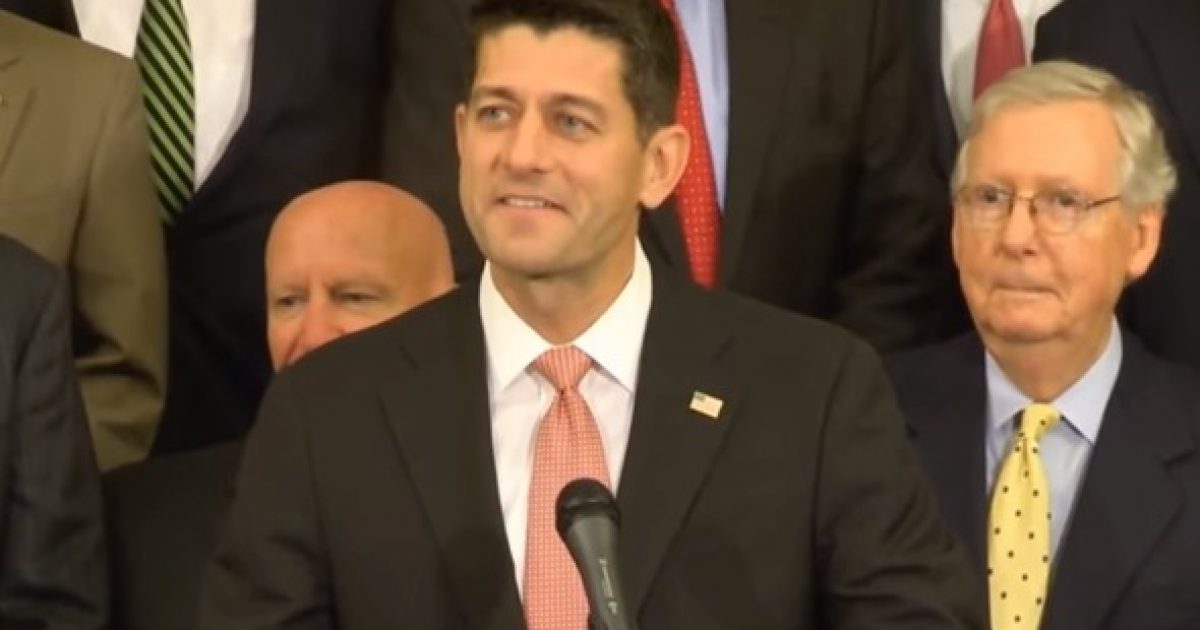 Representative Steven King says that there is a possibility that Speaker of the House Paul Ryan could face a motion to dismiss. This would force the House into a battle to elect a new GOP Speaker. The reason for this movement to oust Speaker Ryan? There are many Republicans that think that Ryan is not supporting the President. Will it happen? Here are the things to consider.
As Written and Reported By Matthew Boyle for Breitbart: 
Rep. Steve King (R-IA) told Breitbart News Tonight earlier this week that House Republicans are considering forcibly removing House Speaker Paul Ryan from the speakership via a "motion to vacate the chair" over Ryan's efforts to undermine President Donald Trump's agenda.
"It's kind of odd that he has as much power as he has," King said of Ryan during the appearance on SiriusXM 125 the Patriot Channel with Rebecca Mansour and Joel Pollak on Breitbart News Tonight earlier this week. "But I do predict, and it is happening, that that power is diminishing. I also have got information that there are–I'll say 'members'–I say that plurally, with knowledge, that are considering introducing a motion to vacate the chair. If they do that, that will throw this place into a tizzy and force the kind of election for a Speaker that may bring out someone who is a lot stronger on this."
A motion to vacate the chair would call a referendum on Ryan's speakership to the floor. It could force a vote on whether Republicans want Ryan to remain as speaker as a lame duck for the rest of the year, especially after all these failures in strategy and his efforts to undermine the president with an amnesty bill that the president opposes and said he "certainly" would never…….
KEEP READING THERE IS WAY MORE HERE:
Trending: Did Hillary Clinton just joke that all Blacks look alike? (Video)
Steve King: House GOP May Forcibly Remove Paul Ryan as Speaker
take our poll - story continues below
Should Congress Remove Biden from Office?
Completing this poll grants you access to Great American Republic updates free of charge. You may opt out at anytime. You also agree to this site's Privacy Policy and Terms of Use.