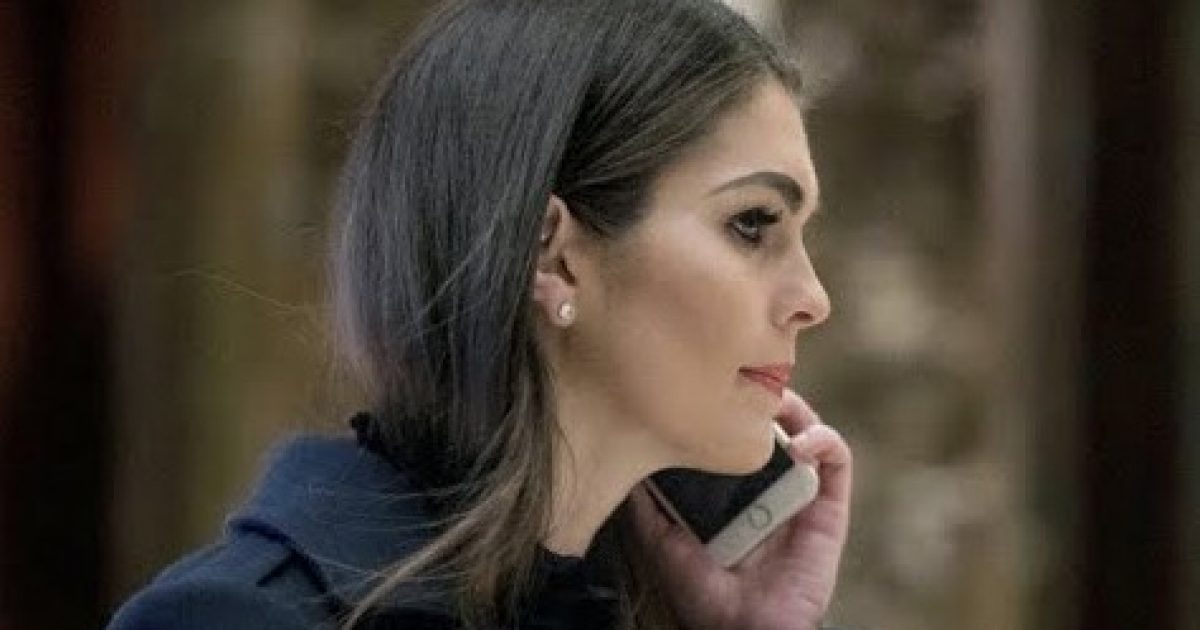 [VIDEO] Once more, the Democrats use a highly selective leak and this time the victim is Trump White House communications director Hope Hicks. In 9 hours of testimony, the Democrats can only accuse her of admitting to telling little white lies? There appears to be no connection to any collusion with the Russians to affect the outcome of the Presidential election.
Rep. Tom Rooney, a Florida Republican, appeared on CNN and in this interview, you will see and hear him blast the Democrats on the House Select Committee on Intelligence for yet another leak.
As Written and Reported By Chuck Ross for the Daily Caller:
Trending: World Wide Web Founder Worried About the Growing Power Wielded by Google and Facebook
Democrats on the House Permanent Select Committee on Intelligence are being accused once again of leaking inaccurate information about the panel's Russia investigation, this time from testimony given on Tuesday by White House communications director Hope Hicks.
take our poll - story continues below
Should Congress Remove Biden from Office?
Completing this poll grants you access to Great American Republic updates free of charge. You may opt out at anytime. You also agree to this site's Privacy Policy and Terms of Use.
In an interview on CNN on Wednesday, Rep. Tom Rooney, a Florida Republican, accused Democrats of leaking Hicks' comment in her nine-hour interview that she has told "white lies" on behalf of President Donald Trump.
Hicks' remarks were first reported by The New York Times. Numerous other outlets picked up the story, touting it as a bombshell.
But Rooney told CNN's Erin Burnett that Hicks' comments — as reported by the press — were innocuous. He also asserted that Hicks fell victim to "a trap" set by Democrats. The White House aide tendered her resignation on Wednesday, and it is unknown whether her testimony had anything to do with the decision.
"We've interviewed scores of witnesses and now we've gotten to the point now where we're literally bringing people in for nine hours just so the Democrats can leak to the press something as ridiculous as 'white lies,'" said Rooney, who was in the room when Hicks was being interviewed…..

KEEP READING THERE IS WAY MORE HERE: