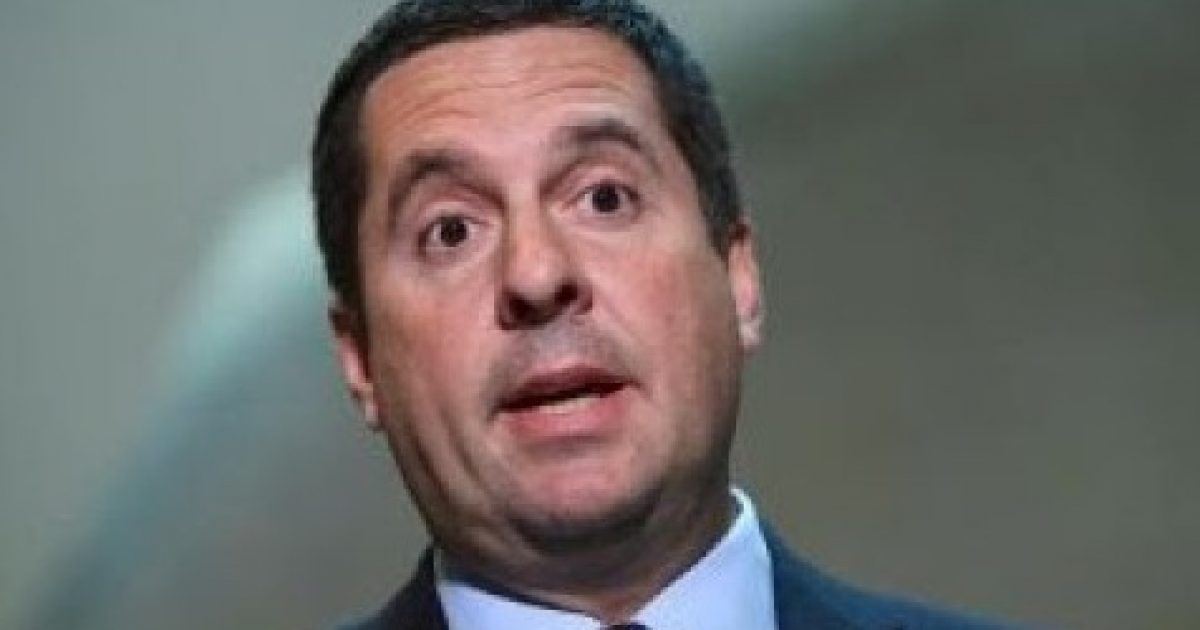 House Intelligence Committee Chairman Devin Nunes is at the end of the trail with Deputy Attorney General Rod Rosenstein and the word impeachment is on his lips. The days of the Department of Justice slow-walking requests (now they are demands) from Congress will be over by Wednesday, or else. It is obvious that the DOJ and the FBI no longer seem to recognized the oversight authority that Congress has over their departments. The FBI/DOJ think that they are the fourth leg of government and no longer need to answer to oversight. That needs to change or this nation is headed for a bad reckoning. 
As Written and Reported By Chuck Ross for the Daily Caller:
'There will be hell to pay'
House Intelligence Committee Chairman Devin Nunes said Sunday that "there will be hell to pay" — including impeachment for top Justice Department officials — if the agency fails this week to give Congress documents about an FBI informant used to spy on the Trump campaign.
"We can't force the resignation, but we can hold in contempt, we can pass resolutions, we can impeach. I think we're getting close to there," Nunes said of Deputy Attorney General Rod Rosenstein in an interview with Maria Bartiromo on Fox News' "Sunday Morning Futures."
Nunes has battled Rosenstein for months over other documents related to the Russia investigation. The Justice Department and FBI stalled for months to provide information about the Steele dossier as well as about a secret surveillance warrant taken out against former Trump campaign adviser Carter Page.
The most recent standoff concerns Nunes' request for documents related to a longtime FBI and CIA source who the bureau tasked to meet with three Trump campaign advisers, including Page…..
KEEP READING THERE IS WAY MORE HERE:
Trending: Did Hillary Clinton just joke that all Blacks look alike? (Video)
We're Getting Close': Nunes Says Impeachment Is On The Table For Rod Rosenstein | The Daily Caller
take our poll - story continues below
Should Congress Remove Biden from Office?
Completing this poll grants you access to Great American Republic updates free of charge. You may opt out at anytime. You also agree to this site's Privacy Policy and Terms of Use.