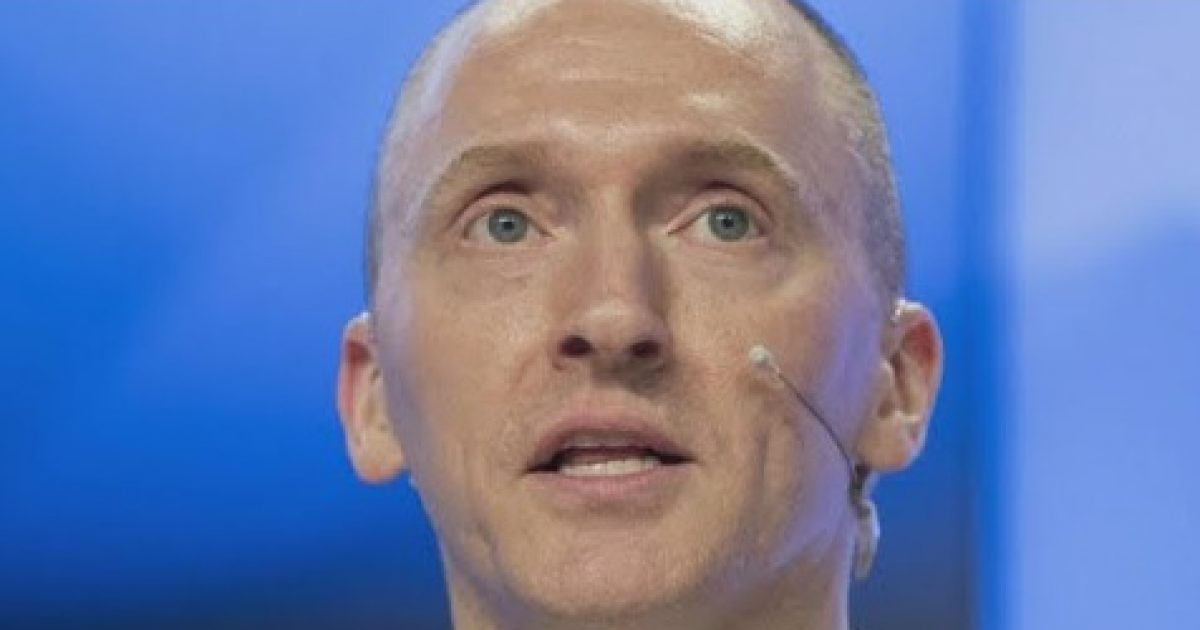 Catherine Herridge reports that the House has requested the President's help in un-redacting portions of the FISA application for surveillance on Carter Page. That have sent the President a letter requesting that he declassify specific portions of the application that was presented to the FISA court. This is a whole new tactic by the GOP to uncover what started the Russia collusion investigation and was it valid. It appears that the FBI may have a lot of explaining to do.
As Written and Reported By Catherine Herridge and Gregg Re for Fox News:
Republicans on the House intelligence committee asked President Trump last month to declassify key sections of the surveillance warrant application for ex-campaign aide Carter Page, according to a letter obtained by Fox News.
The heavily-redacted application outlining the justifications for surveiling Page, which was approved and renewed several times by the Foreign Intelligence Surveillance Court (FISC), was released over the weekend after a Freedom of Information Act lawsuit.
Hpsci Gop Member Ltr to Potus Re Doj-FBI – 14 June 18 by Fox News on Scribd

"Because DOJ (Department of Justice) and FBI continue to obstruct the Committee's investigation, it is time to put the facts in the public domain," the letter, dated June 14, states.
Trending: Kanye West: 'I Am Running for President of the United States'
The 13 Republicans on the committee, including committee chairman Rep. Devin Nunes, D-Calif., state in the letter that the declassification should be consistent "with the need to protect intelligence sources and methods," adding that the declassification will "enable the public to understand the DOJ's and FBI's basis for obtaining the FISA warrant and three subsequent renewals."
take our poll - story continues below
Should Congress Remove Biden from Office?
Completing this poll grants you access to Great American Republic updates free of charge. You may opt out at anytime. You also agree to this site's Privacy Policy and Terms of Use.
The Republicans highlight two sections of the document as key to understanding whether FBI and Department of Justice followed proper procedures when they obtained the authority to surveil Page on October 2016…..
KEEP READING THERE IS EVEN MORE AT THE LINK DIRECTLY BELOW:
Exclusive: House Intel GOP asked Trump to declassify key parts of Carter Page FISA application | Fox News