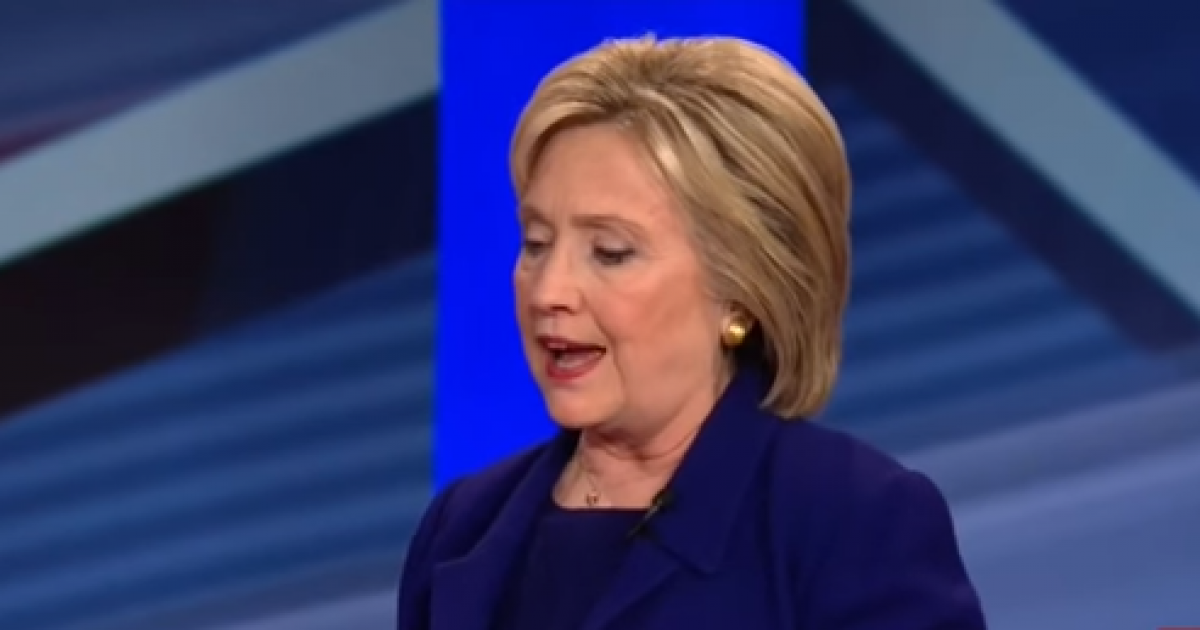 Hillary Clinton has reached deep into her play book and has decided to play the fear mongering card. In an over-the-top statement about the nomination of Judge Brett Kavanaugh, Hillary Clinton warned her followers that if his nomination is approved, the United States will be headed back to slavery in the 1850's. It will not matter to her supporters that just an event is legally impossible. This is rabble rousing at its very worst. The Trump Derangement Syndrome is strong in this one. Just as troubling is that no one will challenge her on this bizarre claim. You cannot fix stupid. Not even with Duct Tape.
As Written and Reported By Emily Zanotti for the Daily Wire:
It was only a matter of time before failed presidential candidate Hillary Clinton weighed in on President Donald Trump's Supreme Court nominee, Brett Kavanaugh, and it appears to have been time she spent working on a top notch critique: that Kavanaugh could return the United States to the days of slavery.
Trending: Damning New Evidence "Appears"
Speaking to the American Federation of Teachers Friday night, Clinton warned of "devastating consequences" if Kavanaugh is confirmed to the bench.
take our poll - story continues below
Should Congress Remove Biden from Office?
Completing this poll grants you access to Great American Republic updates free of charge. You may opt out at anytime. You also agree to this site's Privacy Policy and Terms of Use.
"Let me say a word about the nomination of Judge Kavanaugh to the Supreme Court," Clinton said in her speech. "This nomination holds out the threat of devastating consequences for workers rights, civil rights, LGBT rights, women's rights — including those to make our own health decisions."
"It is a blatant attempt by this administration to shift the balance of the Court for decades and to reverse decades of progress," Clinton continued.
And that's where she landed on her new strategy of attack: warning of a return to the agrarian pre-Civil War America……….
KEEP READING THERE IS EVEN MORE ON THIS STORY AT THE LINK BELOW:
Hillary Clinton Says Supreme Court Nominee Brett Kavanaugh Could Bring Back Slavery | Daily Wire