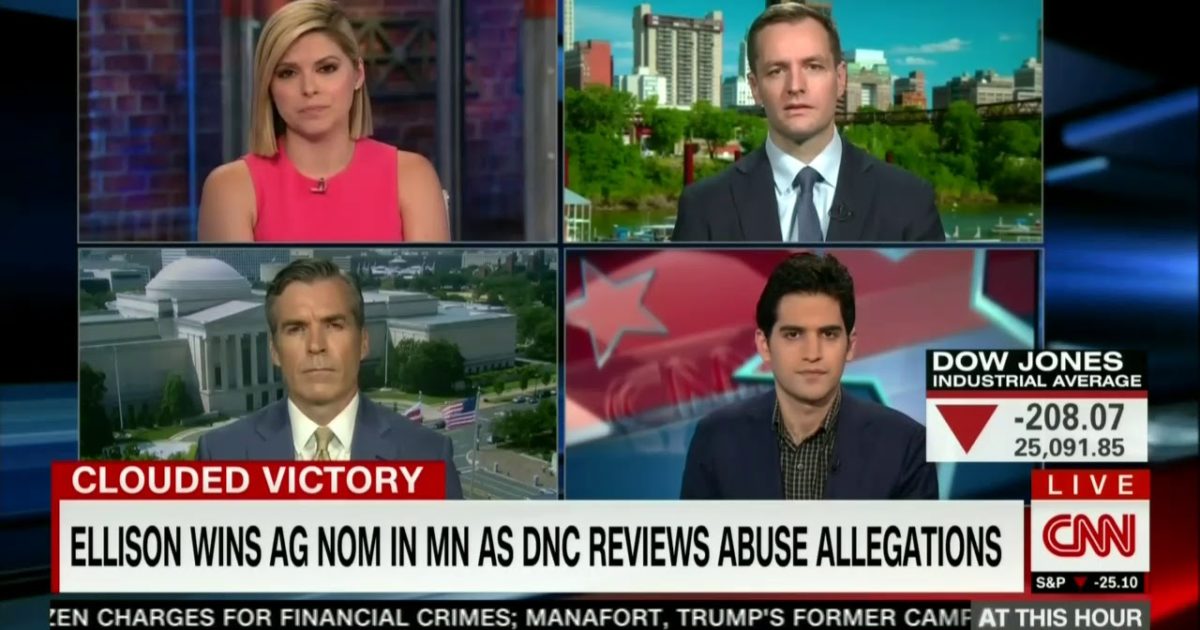 [VIDEO] Robert E. Mook, former political campaign strategist and campaign manager for Hillary, just threw Democratic National Committee deputy chairman and Representative Keith Ellison under the bus. Ellison has been accused of domestic abuse by his former girlfriend. This was brought to light by the girlfriend's son. There is even talk of a video to back up the charges. Mook has said that no Democrat should campaign for or with Ellison until all the facts are known. Ellison just won his primary campaign to run for Attorney General for the State of Minnesota. Will Ellison survive the loss of party support?

As Written and Reported By Joshua Caplan for Breitbart: 
Robby Mook, Hillary Clinton's 2016 campaign manager, said Thursday that Democrats should cease campaigning for Democratic National Committee deputy chairman Rep. Keith Ellison (D-MN) after allegations of domestic abuse surfaced against the Minnesota Attorney General candidate.

Trending: Lindsey Graham is Coming, and Hell's Coming With Him [Video]

Mook, appearing on CNN to discuss the explosive accusations against Ellison, said the Minnesota lawmaker must be held "accountable" if the allegations are factual. "Right now, in this moment, should Democrats be campaigning with him? Like Amy Klobuchar? What should she be doing?" CNN anchor Kate Bolduan asked Mook.

take our poll - story continues below

Is Biden's Vaccine Mandate Unconstitutional?

Completing this poll grants you access to Great American Republic updates free of charge. You may opt out at anytime. You also agree to this site's Privacy Policy and Terms of Use.

"I think we need to let the process play out to look if this is true. And if it's true, you know, I think he needs to be held accountable," Mook replied. "I don't think people should be campaigning with him."

The shock allegation surfaced on Saturday when Austin Aslim Monahan, the son of Ellison's former girlfriend Karen Monahan, alleged on social media to have witnessed footage of the ordeal. Monahan has publically stated the video does indeed exist, however, the thumb drive which possesses the video was lost when…..
THERE IS WAY MORE AT THE LINK BELOW KEEP READING!
Robby Mook: Democrats Should Stop Campaigning with Keith Ellison