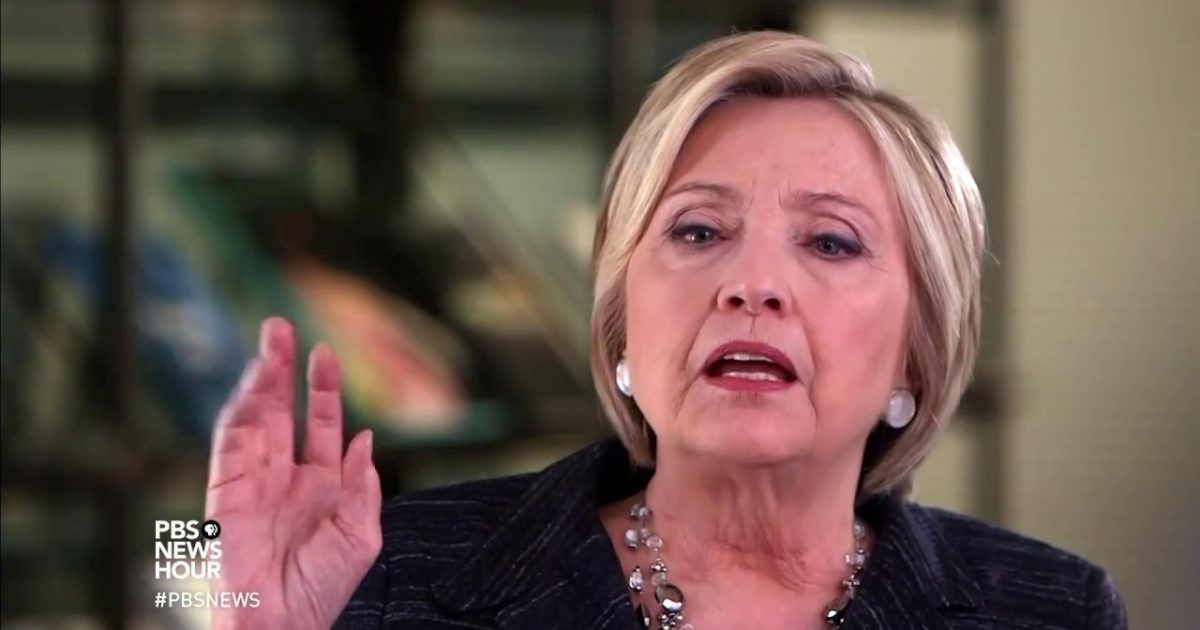 Hillary Clinton has flat out approved the uncivil and violent behavior that the left has been committing on conservative nationwide. She said that until the Democratic party is back in power, there is no being civil to a Republican at anytime or anyplace. That is tantamount to calling down violence on anyone that does not subscribe to the Democratic agenda. They will continue this assault until they are back in power? If they will do this without the power, what will they do if they have it again?
As Written and Reported By Alex Pappas for Fox News:
Hillary Clinton, in a television interview Tuesday, rejected the idea that Democrats should be "civil" with Republicans in the age of Donald Trump, embracing a more confrontational and aggressive political approach.

"You cannot be civil with a political party that wants to destroy what you stand for, what you care about," Clinton said.

Speaking to CNN's Christiane Amanpour, the 2016 Democratic presidential nominee said, "That's why I believe, if we are fortunate enough to win back the House and/or the Senate, that's when civility can start again. But until then, the only thing Republicans seem to recognize and respect is strength."
Hillary Clinton: "You cannot be civil with a political party that wants to destroy what you stand for" https://t.co/8QI5BoEN6t pic.twitter.com/P04am7WREQ

Trending: CNN Panel Bashes Hillary Clinton?

— CNN Politics (@CNNPolitics) October 9, 2018
take our poll - story continues below
Should Congress Remove Biden from Office?
Completing this poll grants you access to Great American Republic updates free of charge. You may opt out at anytime. You also agree to this site's Privacy Policy and Terms of Use.
Clinton's comments come amid escalating attacks against Republican lawmakers and Trump administration officials by left-wing activists.

Republican Sen. Cory Gardner, R-Colo., said Sunday his wife had received a graphic text message with a video depicting a beheading, after Gardner voted to confirm Brett Kavanaugh to the Supreme Court. Before and after the vote, thousands of demonstrators stormed the halls of Congress and steps of the Supreme Court to protest …..
KEEP READING THERE IS EVEN MORE AT THE LINK BELOW:
Hillary Clinton: Democrats 'cannot be civil' with Republicans anymore | Fox News