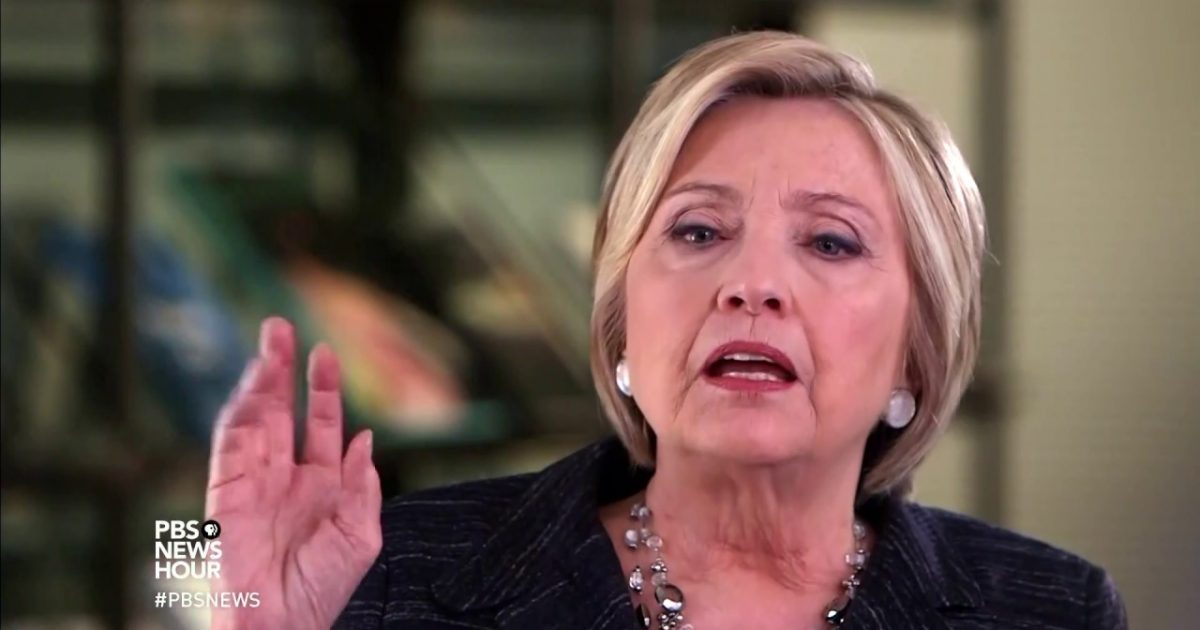 Poor little Hillary Clinton… she just wants to be the most powerful woman in the free world and twice now WE THE PEOPLE have denied her that privilege, and for good reasons… right?
Twice she's failed to make the cut toward becoming the first female President of The United States and she just can't seem to stop pointing the finger of blame at anyone but herself… maybe she has a point though?
Hillary, if you want to point a finger at ANYONE for why you're a two-time loser then feel free to point it at the American people. We don't want you to be our President!
Trending: CNN Panel Bashes Hillary Clinton?
As Written and Reported By Matt Vespa for Townhall:
We're back to this…again. Hillary Clinton just can't seem to let this go. She lost. She's a two-time presidential loser. She'll never be president. And it's all her fault. She's a bad campaigner. She's not charismatic. The more she was in the spotlight, the more unpopular she became. She didn't campaign aggressively enough in the Rust Belt. She had no economic message. And you decided to label half the country as deplorable. Yet, the reason she lost is because if Russia, the media, Barack Obama, the DNC, Joe Biden, Bernie Sanders, the FBI, sexism, misogyny, and of course, James Comey. Comey released a letter to Congress informing them that the bureau would review new emails found on the laptop of Anthony Weiner, who is married to top Clinton aide Huma Abedin. Weiner, a convicted sex offender, was under a separate investigation for lewd communications with an underage girl. Emails from Hillary Clinton were found on his laptop, which was later determined the two shared the laptop. Nothing substantial came of the review; most of the emails were duplicates of ones already analyzed by the FBI. Still, the Comey letter dominated the news and Hillary lost when everyone told her she would win, so she's still sour. We get it.
As Comey, who was fired by President Trump, prepares his won book tour, where tickets are soaring near $1,000, the former first lady decided to bring this up again at an event in New York City on Tuesday (via Free Beacon)……
take our poll - story continues below
Should Congress Remove Biden from Office?
Completing this poll grants you access to Great American Republic updates free of charge. You may opt out at anytime. You also agree to this site's Privacy Policy and Terms of Use.
KEEP READING THERE IS WAY MORE HERE:
Can't Let It Go: As James Comey Prepares Book Tour, Hillary Decides To Blame Him Again For 2016 Loss – Matt Vespa