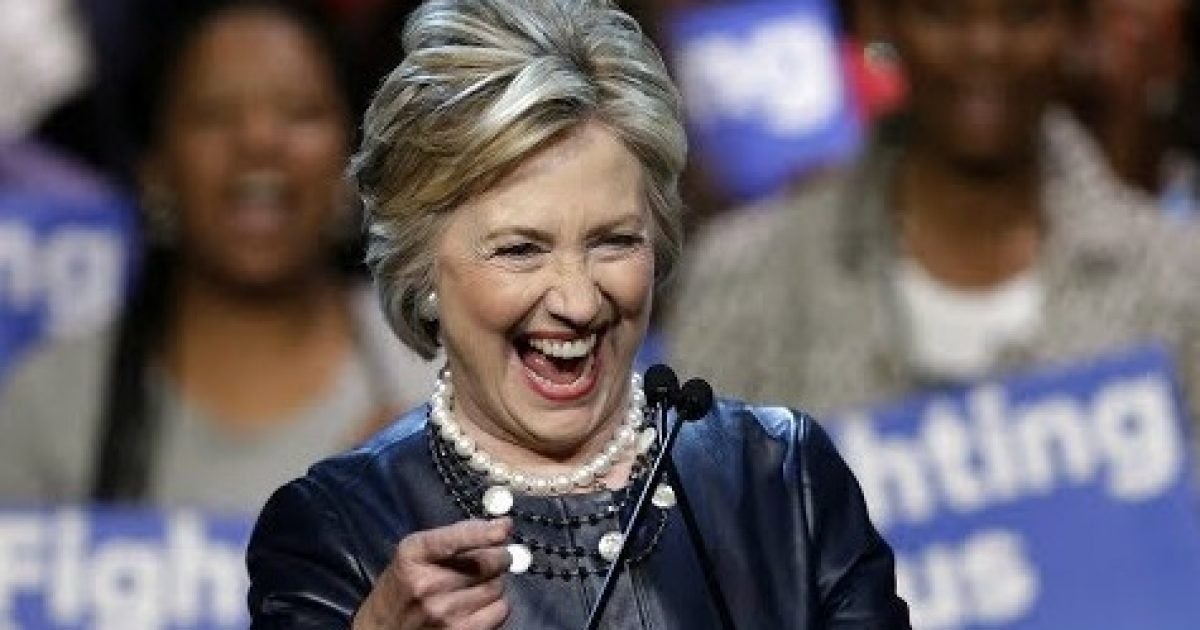 Hillary Clinton is up to something and the letters and messages that she is sending to the Left are more than just 'Resistance' against President Donald Trump. In this article, you can see that there is a trend in what is being sent out by her various PACs. There is a money-raising tilt to her messages that are not uncommon for the Power-Hunger Clinton organization. The most interesting statement in this article is where you see how Hillary is positioning herself to be the Mother-Hen to the party. You need to read this one all the way through.
As Written and Reported By Michael Goodwin for Fox News:
The messages convey a sense of urgency, and are coming with increasing frequency. They are short, focused reactions to the latest "outrage" committed by President Trump.
Some end by asking for money, some urge participation in protests. All read as if they are sent from the official headquarters of the resistance.
Hillary Clinton is up to something.
Five times in the last month alone, she sent e-mails touting her super PAC's role in combating President Trump. Most seized on headline events, such as the family-separation issue at the southern border.
Under the message line, "horrific," she wrote June 18: "This is a moral and humanitarian crisis. Everyone of us who has ever held a child in their arms, and every human being with a sense of compassion and decency should be outraged." She said she warned about Trump's immigration policies during the 2016 campaign.
Three days later, she was back again, saying that her group, Onward Together, raised $1 million and would split it among organizations working to change border policy, including the American Civil Liberties Union and a gaggle of immigrant, refugee, Latino and women's groups…….
THERE IS MORE ON THIS STORY AT THE LINK BELOW:
Trending: Judicial Watch Uncovers More Deception By Former AG Loretta Lynch
Is Hillary Clinton secretly planning to run in 2020? | Fox News
take our poll - story continues below
Should Congress Remove Biden from Office?
Completing this poll grants you access to Great American Republic updates free of charge. You may opt out at anytime. You also agree to this site's Privacy Policy and Terms of Use.