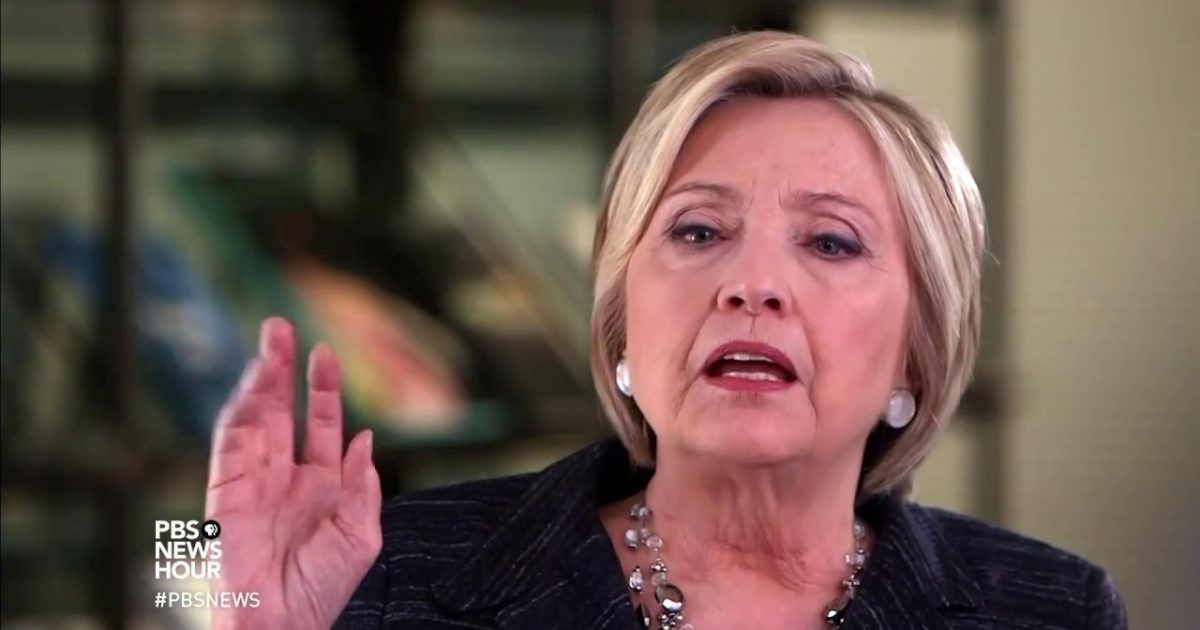 According to a tweet by President campaign loser Hillary Clinton, we are in a constitutional crisis of Donald Trump's making. I hate to rain on her parade but I think she has misidentified the root causes of dissension in politics in America. If anyone is unqualified to give lectures on ethical behavior, it might be the half-owner of the Clinton Foundation. Here is what she said.
As Written and Reported By Emily Zanotti for the Daily Wire:
Apparently not content with the first wave of criticism leveled at her self-aggrandizing tome, "What Happened," former presidential candidate Hillary Clinton has released a second edition, this time with an afterword detailing the present "Constitutional Crisis" and laying the groundwork for how Americans can save the precious institutions of our democracy from President Donald Trump.
Trending: Trump won? How did this analyst come to that conclusion?
She announced the update on Twitter Monday.
My new afterword for "What Happened" is excerpted in @TheAtlantic. It's about the constitutional crisis building in our democracy and why we should all be focused, determined and, yes, optimistic as we work to save our country. https://t.co/HBEvB9919F

take our poll - story continues below

Who would you vote for if the elections were held today?

Completing this poll grants you access to Great American Republic updates free of charge. You may opt out at anytime. You also agree to this site's Privacy Policy and Terms of Use.

— Hillary Clinton (@HillaryClinton) September 17, 2018
Ironically, Clinton's Twitter lecture (reprinted in full in The Atlantic) is largely a lecture on ethics, something that Clinton — any Clinton, really — is not readily qualified to speak on. But Clinton repeats a few key details from the earlier iteration of her election memoir: that the Russians undermined the 2016 election to such a degree that the outcome is illegitimate and that Trump is waging all-out war on the mechanics of justice by angrily tweeting about the Attorney General of the United States.
Those are, of course, the most legitimate points Clinton makes. She goes on to attack the President for his ….
WAIT! THERE IS MORE. KEEP READING AT THE LINK BELOW:
Hillary Clinton Claims We're In The Throes Of A 'Constitutional Crisis' | Daily Wire