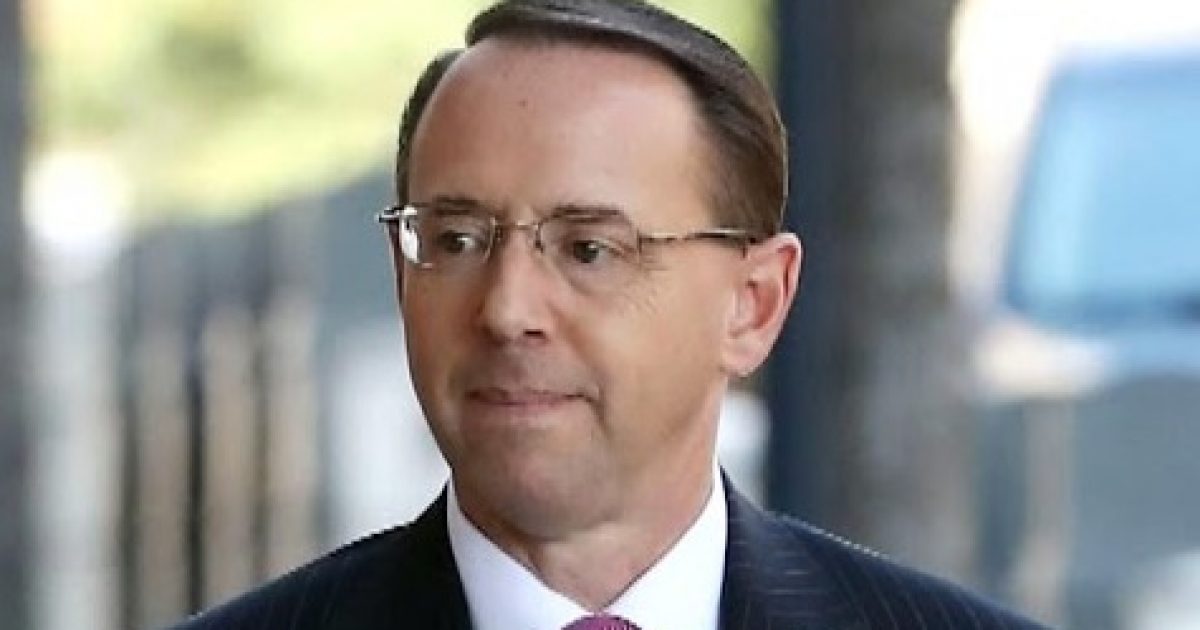 It is now know that the press conference held by Deputy Attorney General Rod Rosenstein was some more of the art of the deal by Donald Trump. In that presser, the Deputy Attorney General announced how a grand jury has indicted 12 Russian intelligence officers for their hacking during the 2016 election cycle. At the time it happened, the President's critics claimed that it would endanger the President's meeting with Vladimir Putin. Other critics saw it as another deep state attempt to sabotage the President. It is obvious from this revelation that President Donald Trump is much more in charge than all his detractors think he is. And that, too, is the Art Of The Deal
As Written and Reported By Julie Cohen for the Daily Caller:
President Donald Trump chose to have the indictments of 12 Russian hackers announced before his Helsinki summit with Russian President Vladimir Putin, according to a Tuesday Bloomberg report.
Trending: Kanye West: 'I Am Running for President of the United States'
Trump wanted the indictments announced ahead of the Monday summit to give him leverage over Putin, a source familiar with the matter told Bloomberg on Tuesday. Deputy Attorney General Rod Rosenstein gave Trump the option of having the indictments released before or after Helsinki, according to the report.
take our poll - story continues below
Should Congress Remove Biden from Office?
Completing this poll grants you access to Great American Republic updates free of charge. You may opt out at anytime. You also agree to this site's Privacy Policy and Terms of Use.
Rosenstein cited national security concerns to allow him to share details of grand jury proceedings with Trump.
Rosenstein announced Friday that a grand jury had indicted 12 Russian intelligence operatives for hacking and releasing Democrats' emails during the 2016 presidential election. The hackers worked for the Main Intelligence Directorate of the Russian General Staff, or GRU, according to the indictment.
Trump also walked back an earlier statement when said in Helsinki that he didn't "see any reason why it would be" Russia behind meddling in the 2016 presidential election. The president said he misspoke, the……..
THERE IS WAY MORE AT THE LINK DIRECTLY BELOW:
Trump Approved Press Conference Of Russian Indictments To Strengthen Hand Against Putin | The Daily Caller