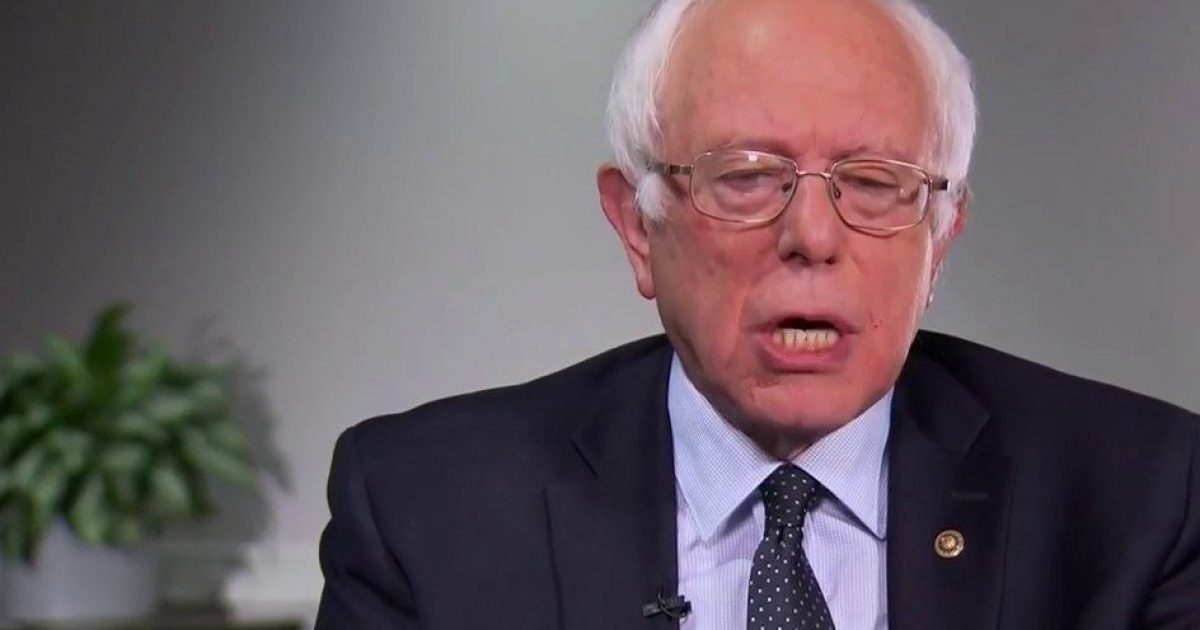 [VIDEO] Former Presidential candidate and Independent but Socialist Senator Bernie Sanders refused to drink from the Democratic Party Kool-Aid. Senator Sanders was on CNN's State of the Union with Jake Tapper. The subject of disbanding ICE came up. It is fast becoming a requirement for all Democrats to call for the death of ICE just to be a member of their party. Here is what Mr. Sanders response was. 
As Written and Reported By Jazz Shaw for Hot Air:
It's rapidly become something of an article of faith among the furthest left wing of the Democratic Party these days, particularly for those interested in possibly running for President in 2020. You need to call for the abolishment of the United States office of Immigration and Customs Enforcement (ICE). New York Senator Kirsten Gillibrand jumped on the bandwagon this week. So did New York City Mayor Bill de Blasio. But there's one person among the new breed of Democrats who wasn't quite ready to punch his ticket for the crazy train. That would be the godfather of the Berniecrats himself, Senator Bernie Sanders of Vermont.
His refusal to drink the Kool-Aid actually took place last weekend on Jake Tapper's Sunday show, but it took a while for the news to sink in among the liberal faithful. By the end of the week, however, liberals were labeling poor Bernie as being on the wrong side of history. (Free Beacon)
The senator was conspicuously ambiguous in his answer, refusing to call for abolishing ICE and expressing general support for "a national program" to "deal with immigration in a rational way."

"I think that what we need is to create policies which deal with immigration in a rational way," Sanders said. "What we need is Trump to sit down with members of Congress and work on a national program which deals with this…..
Trending: Top Democrat goes all in to get Kavanaugh and Trump
KEEP READING THE REST OF THE STORY AT THE LINK BELOW:
take our poll - story continues below
Should Congress Remove Biden from Office?
Completing this poll grants you access to Great American Republic updates free of charge. You may opt out at anytime. You also agree to this site's Privacy Policy and Terms of Use.