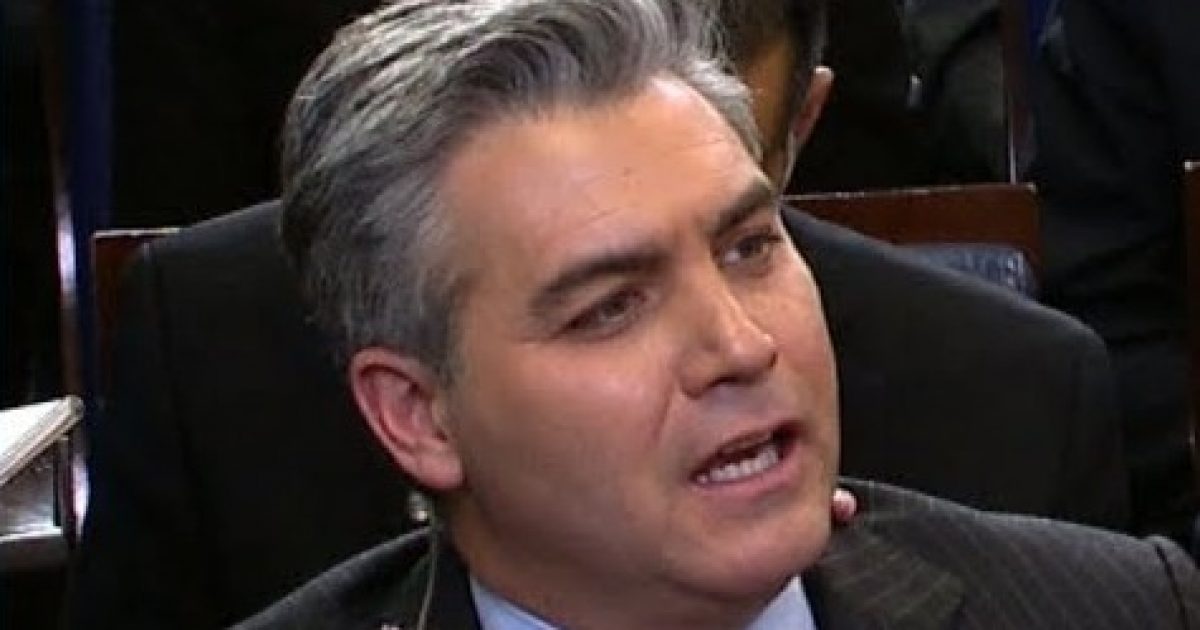 If you think that CNN White House Correspondent Jim Acosta deserved a smack down, you might not be alone. Mr. Acosta has become notorious in trying to upstage and embarrass the President. This latest attempt apparently came at the expense of FOX New's John Roberts. In typical Acosta fashion, he rudely called out over the Roberts question and was immediately flagged for unsportsmanlike conduct by President Donald Trump. The penalty was marked off against Acosta with a full fifteen yard Fake News walk off. Her is what FOX New's anchor, Howard Kurtz, had to say about it.

As Written and Reported By Scott Morefield for the Daily Wire:
Details are important!
Trending: Damning New Evidence "Appears"
Fox News anchor Howard Kurtz introduced a "MediaBuzz" segment about the latest dust-up between President Trump and CNN White House correspondent Jim Acosta by noting that Fox News' own White House correspondent, John Roberts, was actually the one being interrupted by Acosta.
take our poll - story continues below
Should Congress Remove Biden from Office?
Completing this poll grants you access to Great American Republic updates free of charge. You may opt out at anytime. You also agree to this site's Privacy Policy and Terms of Use.
In refusing to take a question from Acosta on Friday, Trump slammed CNN as "fake news" during his joint press conference with British Prime Minister Theresa May, adding that he would rather take the question from a "real" news network as he shifted to Fox News' John Roberts.
Roberts had taken flak from other media members for not immediately defending his intra-network colleague, and even ended up issuing a statement defending CNN.
"What's gotten missed in a lot of the controversy here," Kurtz said on Sunday, "is that he called on John Roberts. Jim Acosta was interrupting. He was trying to hijack the question, which he has done before with President Trump. This is not some scrum where they're walking to the helicopters and everybody is shouting out…….
KEEP READING! THERE IS EVEN MORE ON THIS STORY AT THE LINK BELOW:
Howard Kurtz On Trump, Acosta Dust-Up — 'Acosta Was Interrupting' John Roberts | The Daily Caller