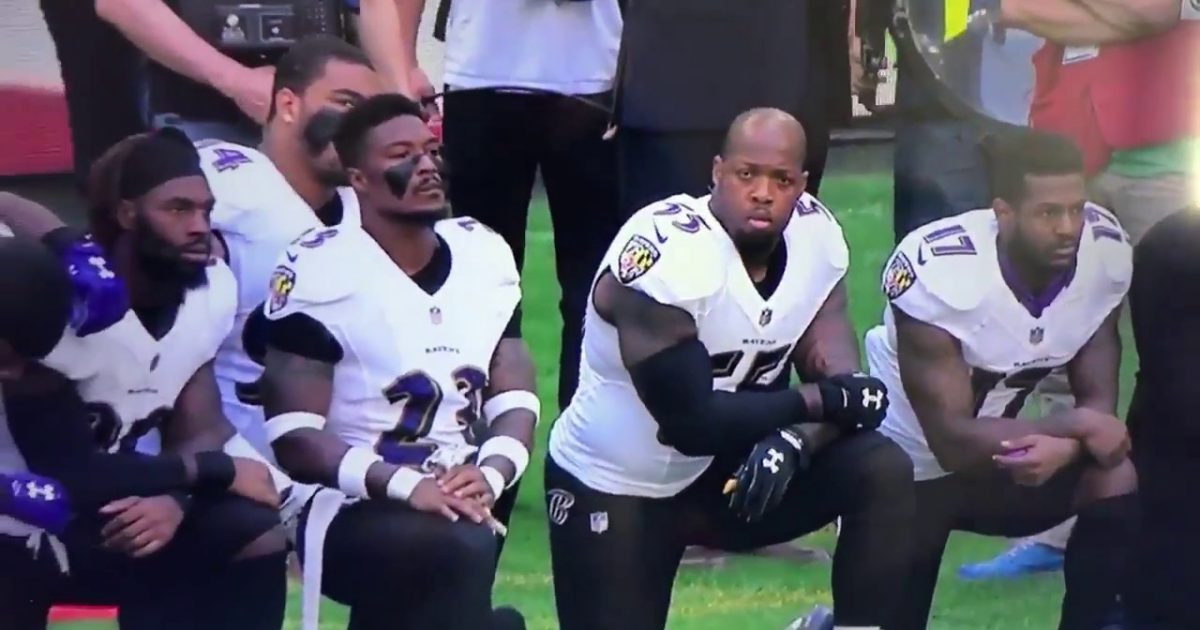 Hixon Automotive Group, a Ford dealership has been notified by the local Louisianna Parrish Sheriff that his department will no longer be making purchases based on FoMoCo's support of the NFL protesters. That will turn out to be no small sum of money for the dealer. Bossier Parish Sheriff Julian Whittington is a strong opponent to the protester's actions. I do not think that the Gipper would have approved, either.
The decision by NFL players to kneel during the playing of the National Anthem has been very divisive. Many, if not most Americans, do not approve of these actions. They are seen as a disrespect to the nation and to those who defend it. 
The National Football League has struggled with the issue and has been trying to appease their players as well as their fans. NFL popularity rankings have gone down the toilet along with their TV ratings. This is just one more protest of the protesters.
Trending: Former Federal Prosecutor Says 'Rosenstein Deeply Involved in Effort to Try to Remove Trump From Office' (Video)
As Writtern, Reported By and Seen First on Fox News:
A Louisiana sheriff's office is boycotting Ford's police cars due to the automaker's support for the right of NFL players to protest during the playing of the national anthem before games.
Bossier Parish Sheriff Julian Whittington posted a letter that he sent to the Ford dealership his department buys its cars from to inform it of the decision.
take our poll - story continues below
Who would you vote for if the elections were held today?
Completing this poll grants you access to Great American Republic updates free of charge. You may opt out at anytime. You also agree to this site's Privacy Policy and Terms of Use.
Whittington wrote that "the Bossier Sheriff's Office will no longer purchase Ford products as long as Ford sides with these who have no regard for the men and women who protect and serve this great nation. Yes, the NFL players have a right to protest as they deem necessary, but we, the Bossier Sheriff's Office and the taxpayers of Bossier Parish have a right to spend our money elsewhere."

KEEP READING THERE IS MORE HERE:
Louisiana sheriff's office boycotting Ford police cars over NFL anthem protest stance | Fox News