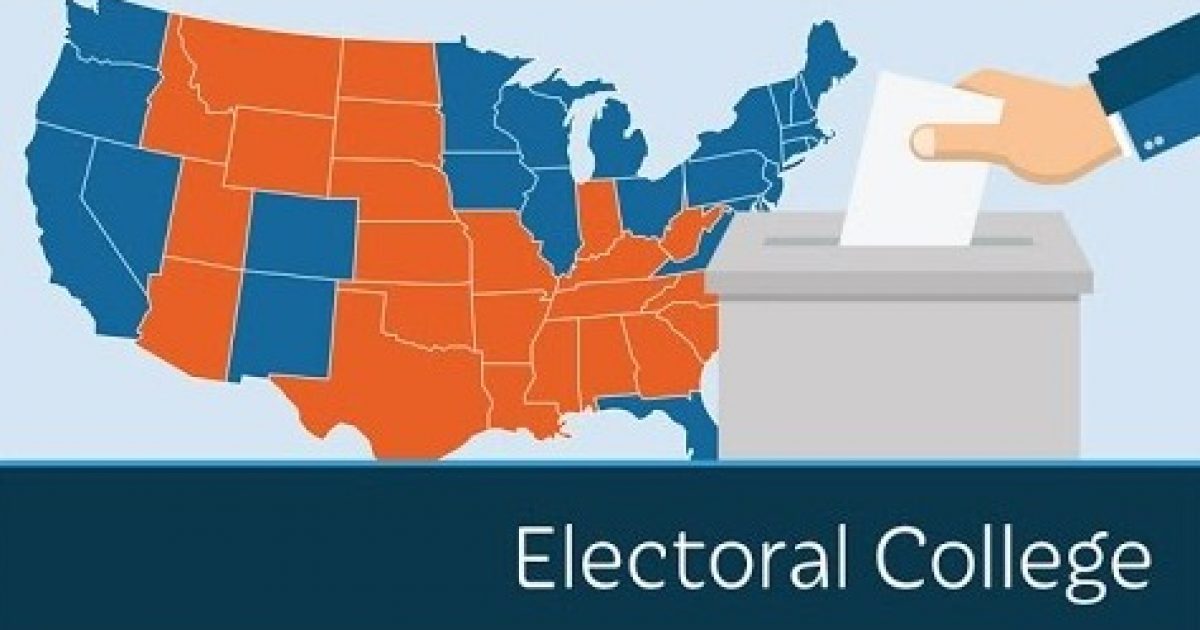 This leftist's lawsuit against the Electoral College is the left using litigation to get what they cannot force via vote. The Constitution leaves it to the various States as to how they allocate electoral votes. It has worked well for over two hundred years. Now, because Hillary Clinton does not know how to win an election, they want all the States to change how they do things. They want a proportional system nationwide. It is not clear if that sort of system will favor the Democrats. That analysis has not been published yet. 
As Written By Fred Lucas for Fox News:
A liberal-led push to overhaul the Electoral College could be moving from the op-ed pages to the courtroom, as a Harvard professor who flirted with a dark-horse Democratic presidential bid last year vows litigation to change the system.
Criticism of the Electoral College was resurgent in the wake of Hillary Clinton's 2016 loss. Clinton recently said she wants the system "eliminated." The latest effort isn't aimed at dismantling the structure entirely – but rather, the winner-take-all system used by 48 states in awarding electors, which ends up focusing presidential races on a handful of battlegrounds.
"With a winner-take-all, most of America is ignored," professor Lawrence Lessig said in previewing his legal case – which, like any challenge to the Electoral College, faces a steep uphill climb.
Trending: Did NBC Journalist Just Side With President Trump?
Lessig, though, argues the system violates the 14thAmendment's one-man-one-vote principle. Currently, all but two states award all electors to the winner of the state's popular vote. Lessig said 24 people have volunteered to be plaintiffs, though he's still deciding which states to focus on.
take our poll - story continues below
Completing this poll grants you access to Great American Republic updates free of charge. You may opt out at anytime. You also agree to this site's Privacy Policy and Terms of Use.
"We are looking for a Republican from a blue state whose vote never counts and a Democrat from a red state whose ……
THERE'S MORE KEEP READING HERE:
Still bruised from Clinton loss, left takes aim at Electoral College in court | Fox News