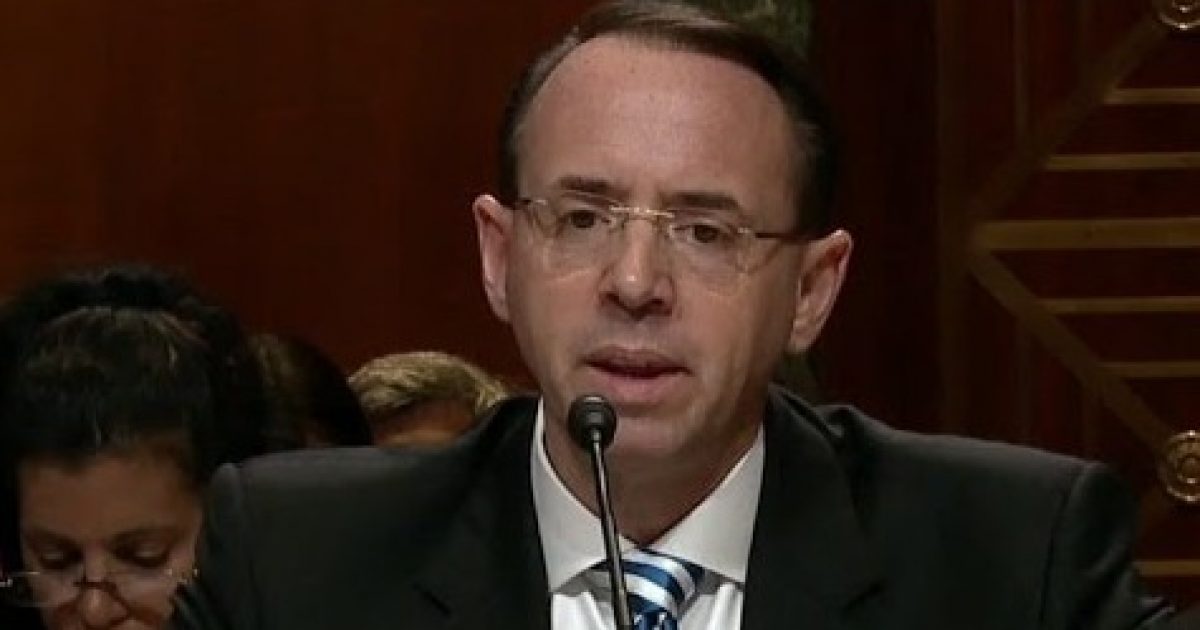 The announcement by Deputy Attorney General Rod Rosenstein on the indictments regarding Russian interference in the elections. Well, actually he said that there was hacking involved that targeted the Democrats. He also said that no, repeat, no Americans were involved in any collusion to affect the outcome of the election. Does that mean that Donald Trump and his campaign staff dd not collude with Russians? they are Americans, right? The point that Rush Limbagh makes is that part of this story will be ignored by the media and emphasis placed on the other part.
As Written and Reported By James Barrett for the Daily Wire:
On Friday, Deputy Attorney General Rod Rosenstein announced that Special Counsel Robert Mueller has handed down 12 indictments against members of the Russian government for hacking the emails of the Democratic Congressional Campaign Committee, the Democratic National Committee and Hillary Clinton. On his show Friday, conservative talk radio host Rush Limbaugh pointed out one particular quote from Rosenstein that he predicted the Left and the media would attempt to downplay.
Trending: World Wide Web Founder Worried About the Growing Power Wielded by Google and Facebook
"There is no allegation in this indictment that any American citizen committed a crime," said Rosenstein. "There is no allegation that the conspiracy changed the vote count or affected any election result."
take our poll - story continues below
Should Congress Remove Biden from Office?
Completing this poll grants you access to Great American Republic updates free of charge. You may opt out at anytime. You also agree to this site's Privacy Policy and Terms of Use.
"So, once again we have had another bombshell indictment or event that the Drive-Bys get to cover, that the Drive-Bys get to go overboard, 'See? There was Russian collusion, there was Russian collusion,'" said Limbaugh. "Just like all those stories in The New York Times and all those anonymous blind sources convinced that Trump had colluded, somewhere in every story near the end or in the last 25% of the story one line that would indicate to date no evidence for any of this has yet been…..
CLICK THE LINK BELOW TO CONTINUE READING THIS STORY!
Limbaugh: Here's The Line The Media Will Downplay From Rosenstein's Russian Interference Announcement | Daily Wire